LET OUR FAMILY SERVE YOURS
YOUR #1 ROOFERS IN
Billings Heights MT
Wegner Roofing & Solar promises the best ever roofing experience.

A Dependable Team of Billings Heights, MT Roofers You Can Trust
Every home and business owner needs to hire the best roofer in their community. If you're in Billings Height, MT, and looking for the best roofers, contact us at Wegner Roofing & Solar to get started.
We are a local roofing contractor with decades of experience handling all roofing and exterior property improvement needs. Our team comprises the best roofers and contractors with decades of experience. At Wegner Roofing & Solar, we take pride in quality service and customer satisfaction, which is why we have continued to amass 5-star reviews from clients and customers who choose us for their roofing, siding, and solar needs.
Working with us at Wegner Roofing & Solar brings peace of mind. We go the extra mile to deliver the best quality outcomes, both in terms of product and service quality. Our roofer, Billings Heights, MT, will work closely with you, answer any questions you may have, and provide honest and transparent estimates to kickstart the project. Get in touch with us today!
5 out of 5 stars based on over 1000 reviews
Your Most Trusted Roofing Contractors in Billings Heights, MT For All Property Improvement Needs
Looking for the best residential
roofer near me
? Our team is happy to deliver excellent services with free and upfront estimates. We offer all residential roofing services, from new roof installations to roof repairs and replacements. We can also deliver custom roofing systems to match your needs.
Protect your business and make it more attractive with professional roofing solutions from Wegner Roofing & Solar. Our
commercial roofing
experts are on hand to work with you on all roof installation, replacement, and repair needs.
Generate more energy and mitigate the rising energy costs with solar power systems. Our Billings Heights solar contractor can work with your budget to deliver alternative energy solutions to your home and business. We also offer solar power systems maintenance services.
Older sidings expose your home to heat exchange and lower your energy use efficiency. Save energy costs and improve your home's aesthetics with siding replacements done by our expert contractors.
Get Instant Roof Inspection Reports From A Trusted Local Roofing Contractor
The key to preventing extensive roof damage is to get ahead of the problem. Get in touch with our roofer, Billings Heights MT, for roof inspections. We offer a detailed roof inspection report and recommendations on the next step of action to protect yourself and your property from extreme weather elements
Get a New Roof or Siding For As Low As $39 Per Month
Looking for an affordable way to own new roofing or siding? Get in touch with us at Wegner Roofing & Solar.
We offer virtual estimates. Fill out our form or call us on (406) 850-9842 for more details.
Limited 50-Year Platinum Protection Warranty
Looking for a reliable Billings Heights roofer with years of experience? Get in touch with us today! We stand behind each project and ensure that customers get the highest satisfaction. We also back our services with warrantied products.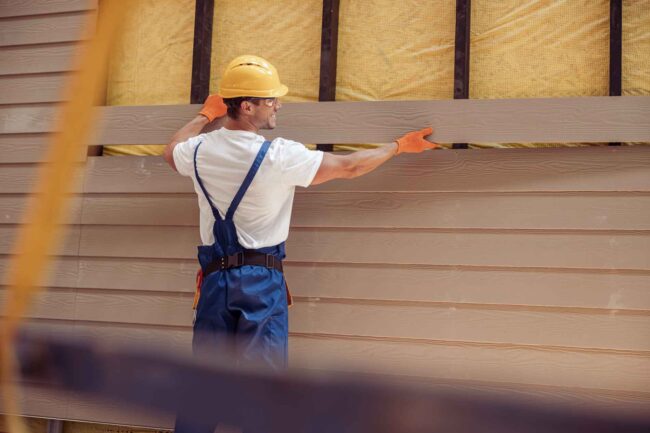 Benefits of Working with Wegner Roofing & Solar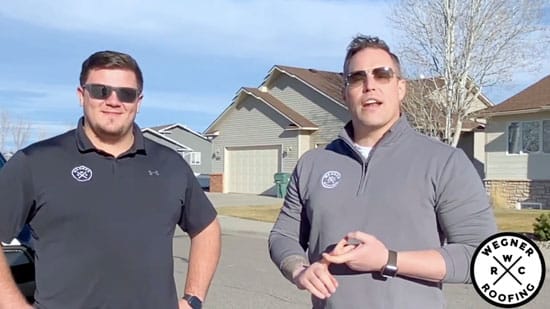 Insurance Restoration Professionals
Wegner Roofing & Solar isn't just another local roofing contractor. Our team goes the extra mile to ensure you get amazing services by working closely with you to navigate the insurance claim process and restore your property to its pristine condition. We are your dependable local roofer when in need of roof restorations.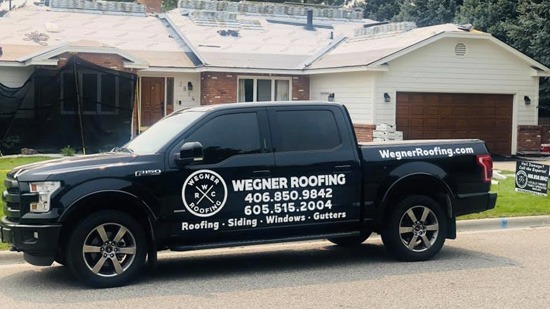 Same-Day Roof Installation
With Wegner Roofing & Solar, you get nothing short of quality services. We have the resources needed to complete your residential or commercial roofing in the shortest possible time without compromising quality. Rest assured that our team will do their best to avoid disrupting your daily activities.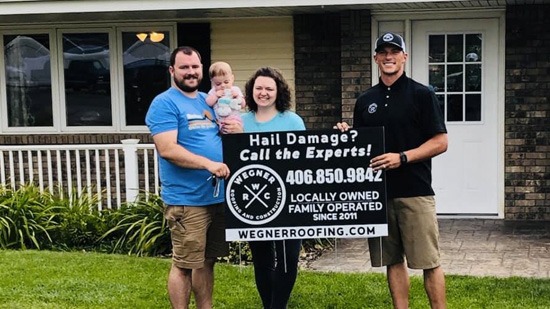 Honesty, Integrity, and Trust
Our core values as a roofer near me revolve around honesty, integrity, and trust. Rest assured that we will deliver honest estimates, quality services, and more. Our roofers and Billings Heights solar contractor have your best interest at heart at all times.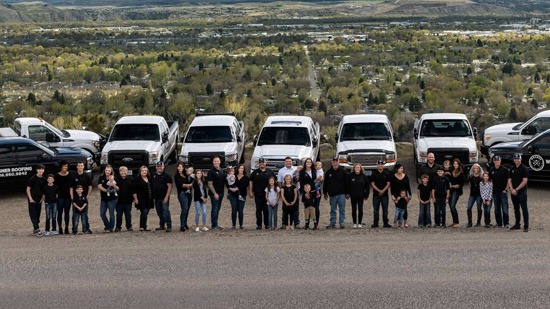 Family Owned and Operated Roofing Company
As a family-owned and operated roofing company, we ensure your family and business get the best services to protect you from adverse weather elements. Get in touch with us for all needs, including roof replacement services.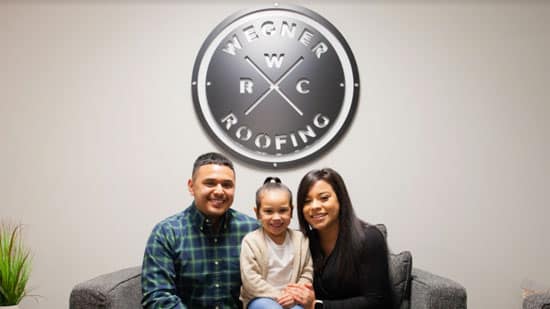 Best Roofing Experience of Your Life
Looking for the best roofer in Montana, North Dakota, and South Dakota? We promise the best roofing experience to you. Our team combines top-quality materials with excellent craftsmanship to get the job done.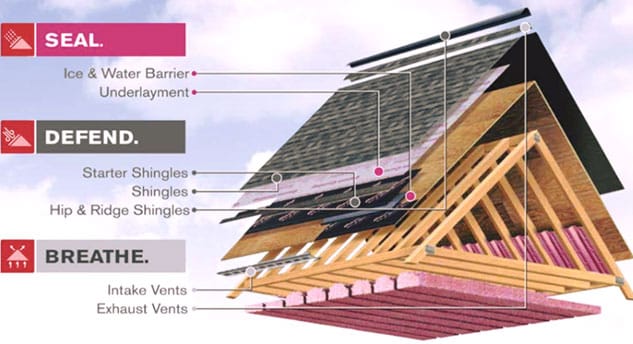 Top-Quality Product Selection
Quality products are one-half of excellent roofing. Our team combines the highest quality products with expert craftsmanship to deliver the best roofing and siding experience.
When you need roofing services, we're there to help. Check out the projects we've completed throughout the area.
The Engineering Services Office in Billings Heights, MT, is responsible for issuing building permits and conducting building inspections across all phases of construction.
The department is also in charge of:
Design, inspection, and review of right-of-way (ROW) construction projects

Site plan review

Subdivision review

Codes and standards

Permits and applications, etc.
Engineering Services Office
Local News in Belle Fourche, SD
Wegner Roofing & Solar is committed to keeping customers and community members up to date with the latest happenings in the area. Find the latest construction news in Billings Heights, MT, below.
Inner Belt Loop Construction Closer to Completion:
The Inner Belt Loop construction is inching closer to completion as it nears Billings. The construction team announced this as they cleared one last hurdle in the process.
Billings Witnesses Unprecedented Rise in Residential Building Numbers:
Billings has reported a new residential building record as it breaks the 2013 record of the highest residential building boom.
Construction starts on the fiber-to-the-home network in Billings:
The 500-mile fiber-to-the-home network in Billings has kickstarted and is expected to further improve the quality of residents' lives.