Trusted Storm & Hail Damage Roof Repairs: Addressing Roof Damage, Storm Damage Repair, & Hail Damage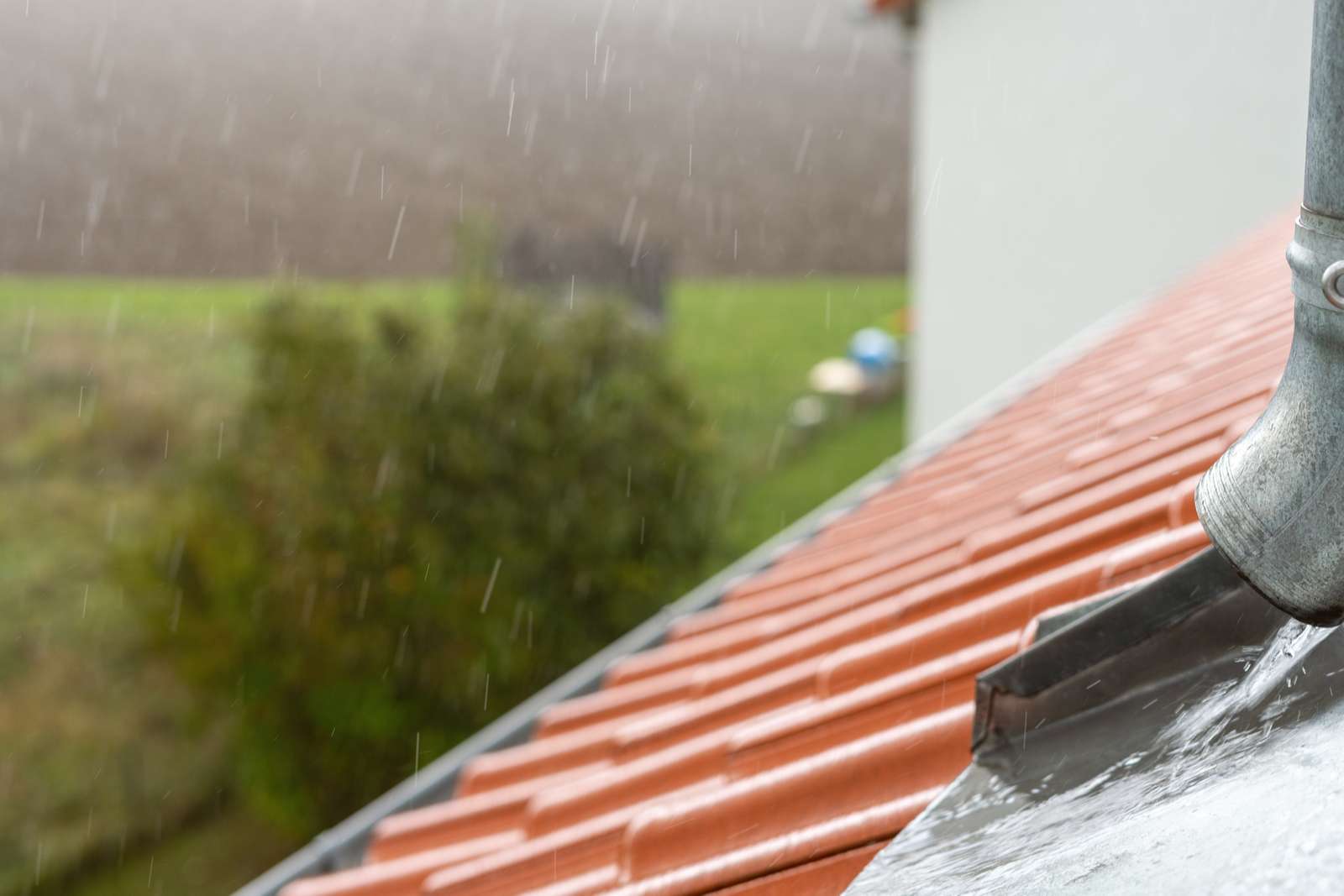 Storm Damages & Wind: Expert Roof Repairs for Storms, Wind Damage & Hail by Roofing Experts
Storm or hail damage is one of the costliest nightmares you can face as a homeowner. The effect of heavy storms and hail on your roof can leave it compromised and, by extension, open your property up to water or other property damages. One of the biggest decisions you'll have to make in the aftermath of a heavy wind, snow, or hail storm is whether to call a storm damage repair contractor or not. At Wegner Roofing & Solar, we have seen many of these cases and advise you to make your decision as fast as possible.
Failing to call on a hail or storm damage contractor as quickly as possible can expose you and your building to more harm, which can increase repair costs. With compromised roofing, your indoor space may suffer from water leaks, or your roof may become a new nest for pests. Our hail/storm damage contractors can help prevent these from happening. We can come out to you as quickly as possible to inspect your roof, determine the extent of the damage, and recommend the next line of action.
Having provided storm and hail damage repair services to many customers across the areas we serve, we are knowledgeable and ready to help.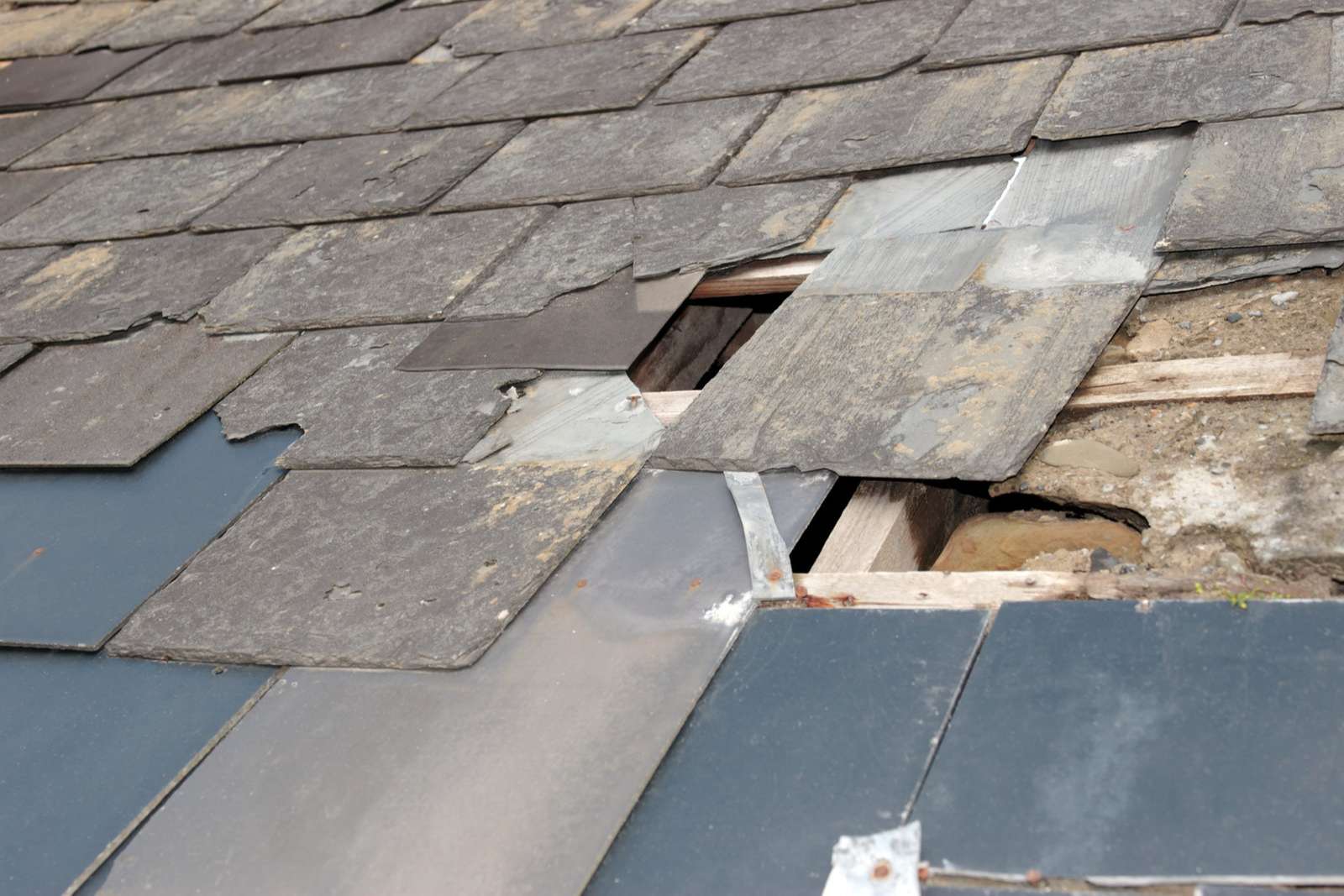 Identifying The Severity Of Roof Storm Damage
The effect of heavy storms and hail can vary from property to property. The first step we take at Wegner Roofing & Solar is to inspect the roof and identify the issues. Knowing the problem areas and the extent of the damage helps guide the professional advice we offer. It will also help you weigh your options and decide whether you want a temporary or permanent fix.
Some of the factors we consider when identifying the extent of impact your hail damaged roof has taken include:
Size and density of the hailstones
Hailstones vary in size and density. The bigger the hailstones, the larger the damage they cause. If you have seen the size of the hailstones coming in contact with your roof, you can easily tell how bad the damage can be. Our roofing crew will take the size and density into account and take a closer look at your roof to make sure the potential damages have been fully addressed. We also recommend taking pictures of the hailstones if possible.
Ponding in flat-roofed homes
Hail and storm damaged roofs may also show signs of ponding, especially for flat roofs. When the roof begins to collect water, this is usually an indication of an uneven surface. This problem, when left unattended, can lead to leaks and extensive water damage. For non-flat roofs, this problem can lead to roof rot or rust in metal roofs.
Heavy storms can cause shingles to become loose or missing. Loose shingles expose the building to the dangers of weather elements, especially rain and other forms of precipitations. This problem is even worse if shingles are missing. Our team will consider the extent of the damage and the best way to repair storm damage on your roof.
Hailstorms are notorious for creating bruises on the roof. Common roofing materials like metal roofs and asphalt shingles may be badly bruised, creating a spot for secondary problems later. Our roofers can identify the affected areas on your roof and note the extent of the bruising.
Cracks are common when roofing materials are struck by large boulders of hailstones. Large hailstones traveling at high speed can crack the roofing material upon impact and compromise your building's protection.
What type of roofs is best for storm/hail?
Our storm damage restoration team at Wegner Roofing & Solar recommends rubber roofing material for the best protection from hail and storm damages. You can secure a higher chance of protection when you hire the right professional for the job.
The Euroshield ® roofing panels have the highest official hail-proof rating in the industry. The products are independently tested in laboratories recognized by the Canadian Construction Materials Council (CCMC), the ICC in the USA, and listed by QAI.
With roofing materials like this, property owners can reduce the storm/hail-related damages to their roofs and cut down on the cost of hail damage restoration. 
Hail/storm damage roof repairs
Wegner Roofing & Solar offers hail and storm damage roof repair services across all the communities and areas served, as well as our other services such as siding or solar installation contractors. Our contractors are skilled, experienced, and detailed in every job we complete. They will take a thorough look at your roof during the inspection phase and recommend temporary or permanent repairs based on your needs and budget. Our temporary repair options include shingle repairs, water displacement for standing water problems, and sealing and boarding of leaks. We can also offer a permanent solution in the form of roof replacements.