5 out of 5 – based on 422 Reviews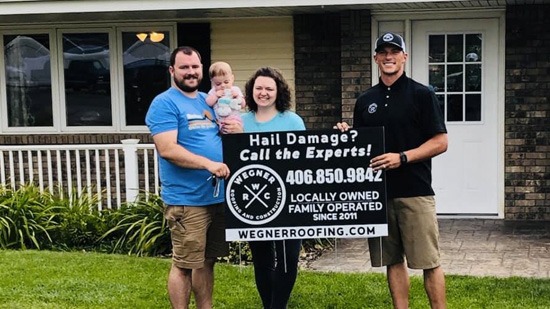 "Absolutely, 5 stars!!! Honestly, if I could give them a higher rating, I would! The team as a whole were great and did a phenomenal job. I appreciate work ethic. Most of my interactions were with Sean Robinson and I really appreciated his professionalism, knowledge and honesty! Highly recommended!"
SADIE D
"It is so great to do business with people and companies who stand by their work, like Wagner Roofing! Sean and his crew worked around our schedules to replace our damaged roof, and they did it in an incredibly professional way by keeping us in the loop with any changes to their schedule or to the scope of project. No more leaks! These guys understand how to keep customers, we highly recommend giving them a call for your next roofing project."
Kelly E
"Wegner contacted new within 5 minutes of me submitting an online request for contact. They were very professional throughout the entire process. They sent representatives out with shingle colors, and had the roof completed in less then a day. When a leaky vent pipe allowed some water in they answered the phone on a Saturday night and had 4 roofers over by Sunday morning to fix the problem. They've done their best to make sure I'm happy and have made the process very easy."
JAMIN G
"Wegner Roofing & Solar comes highly recommended, and for good reason. Brandon and his team offer superb quality and stress-free project management with a small business feel. Communication and punctuality are very important to us, and Wegner did not disappoint. Brandon handled insurance issues seamlessly and was quick to get our projects started. Overall, we had an excellent experience with Wegner Construction, and we will be using them again for future projects."
Kayla P
"After a major hailstorm, I contacted Wegner Roofing & Solar as they came highly recommended. Wegner Roofing & Solar repaired all our broken windows, siding, gutters and roof. I really liked that they were a local company. Their level of professionalism was superb!! They dealt with our insurance company and got everything repaired. The process was so easy for us from start to finish, and the quality of their work was top notch! I highly reccomend them to anyone looking for construction work!!"
Gene B
"These guys were fantastic! Brandon and his team communicated extremely well from beginning to end. They did what they said they would do, and when they said they would do it. We had them do a number of projects on our home from the storm damage. They did our roof, siding, windows, and gutters. They worked directly with our insurance company so we didn't have to. They will be our go to guys for any and all storms to come. If you want a contractor that stands by his word and has integrity then contact Wegner Roofing & Solar!"
Jackie S
"I just want to say this is one of the most reputable and honest contractors I have ever done business with. If they say they are going to do something, they do it. They have arrived on time, on schedule, on budget and clean up after themselves every time, I recommend them for any of your contracting needs. I most certainly will only use them in the future!! Thanks Brandon for being so trustworthy!"
Stacey R
"Wegner Roofing & Solar fixed our windows and siding from hail damage recently. Not only were they over to our place to give an estimate within 24 hours of calling, they were extremely affordable and the work they did was perfect. Get these guy on your team, you will not regret it!!!!"
Jason T.
"I have worked with Wegner Roofing & Solar for over 5 years on projects ranging from small remodels to 100,000 SF flat roof TPO replacements. Brandon and the entire crew at Wegner Roofing & Solar are second to none. They are courteous to our tenants, keep an immaculate job site and won't stop until the job is done. I can't recommend a better construction company than Wegner Roofing & Solar."
Matt R.
"Brandon at Wegner Roofing & Solar has completed many jobs for me over the last several years, both personally, as well as professionally for many of my real estate clients. Projects have ranged from small projects that have kept a home sale together to large scale projects with several facets. He has completed a multitude of exterior projects (can you say hail) that include roof, window, fence, gutter, and siding replacement. He has also completed interior remodeling and repair projects. He is personable and professional and provides quality work in a timely fashion. Give him a call. You will be glad you did."
Kerry M
"The best at communicating and helping us after dealing with Insurance!"
Hayden K
"Can't say enough great things about these guys and the quality of their work and service! Very punctual, great with following up with me, when I forgot to check in. In today's climate, telephone calls are almost a thing of the past, they were very easy and agreeable to communicate with via phone, text, or email and even responded "after hours". The quality of their work can't be beat, and their prices were unmatched! They didn't even flinch at the mention of a tight deadline, they just got started immediately! They were willing and able to handle all aspects of the insurance claim, to relieve me of that responsibility. I have two more jobs still ongoing with them and will be using them for any roofing or construction needs I have in the future! Thank you Wegner Roofing & Solar for an awesome job!"
ANGIE R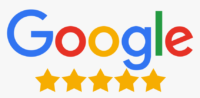 So far we have had a remarkably smooth time working with Lucas from Wegner Roofing. He has been very pleasant to deal with and seems very well informed regarding our needs and current roof repair technology. He has been attentive and responsive to questions. He also has been extremely helpful in dealing with our insurance company.
After meeting a few roofers I my area, I finally found a company in Wegner Roofing that I could trust. Travis took great care of us and roof looks great! THX
As a business owner myself for several years I know that the success and the heart of a business is the quality of service you offer to the public and a big factor is the quality of people you hire to represent your company. I would like to say that Wegner Construction has added a great team member to their company with Skyler Ribble. This young man has incredible work ethic and integrity in everything he does. I have known Skyler personally for two plus years and believe you won't be disappointed in the service he will offer the public. Sincerely, Pilar Collins
Skyler is great! Very professional and clearly knows what he is talking about. I definitely recommend Wagner Roofing And Solar for all of your exterior needs!
Courtney Cousins
2021-12-13
Lucas was great. He fixed two other issues with our roof that he noticed during his inspection, preventing future issues. Great service and personability. Many thanks, Lucas!
Highly recommend Skyler for all of your solar needs. He's very detail oriented and steadfast to get the job done right.
Wegner is an amazing company!! Skyler Ribble is incredibly personable and professional! Great character and will assist you to the best of his capabilities!