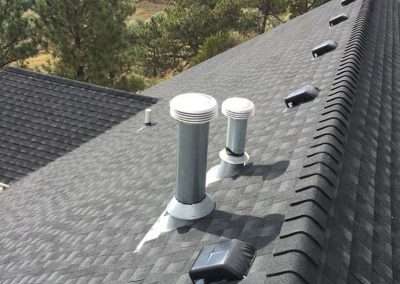 Custom Ventilation For Your Roof
You know that you need a high-quality roof, but did you know your roof needs ventilation?
One of the main reasons why roof ventilation is crucial for your roof is because it allows for healthy and necessary air circulation, which then prevents your roof from heating up. This, in turn, ensures a longer functional life of your shingles and prevents structural deterioration of your roofing system.
A roof ventilation system is, therefore, an integral part of your roof. It consists of several different types of roof vents – primarily soffit vents, ridge vents, gable end vents, and power attic ventilators. At Wegner Roofing & Solar, we will make sure that you have all of them and that your roof ventilation, and with it, your roofing system, functions perfectly.
Work With An Experienced Roof Ventilation Company
Our roof contractors are highly experienced and professional, with numerous roof ventilation systems already successfully installed on your neighbors' homes. They will install your roof vents as well and ensure that your roof remains highly functional, providing quality protection in the long run.
Wegner Roofing & Solar is a reputable roof ventilation contractor that can create a custom ventilation system to meet all your needs.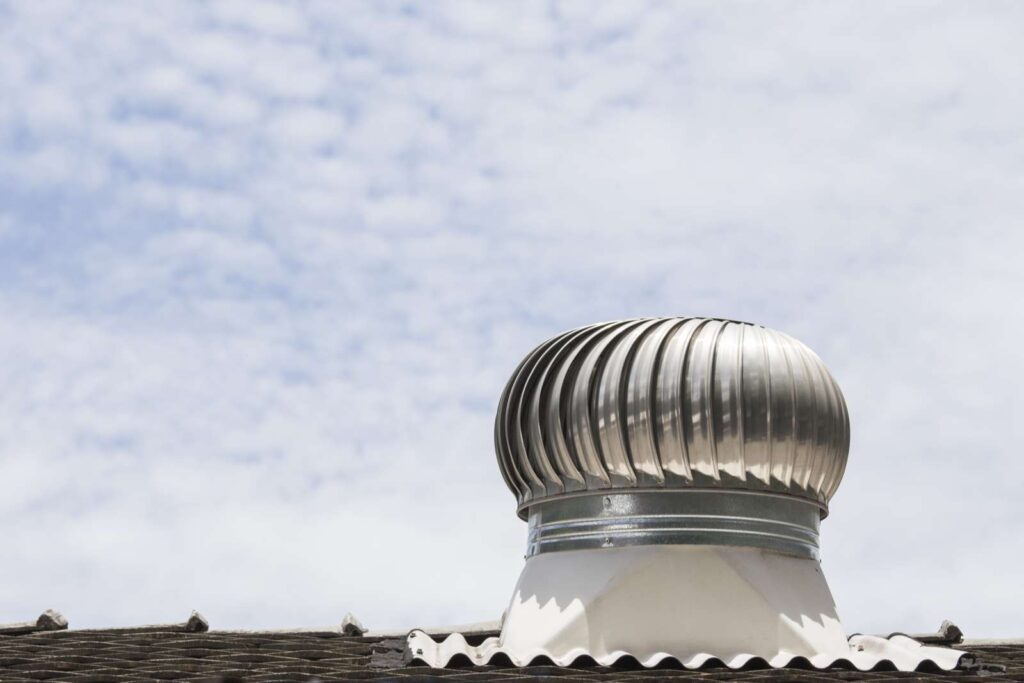 Your custom roof ventilation system may include:
Nearly all roofs will have a part that extends over the walls of a house. A soffit is the bottom part of that extension or overhang, also called the underside. The most important role of a soffit is precisely that of securing proper roof ventilation, which is done through soffit vents that can be found all across the soffit.
The ridge is the highest part of your roof, i.e. a line where two sides of your roof (slopes) meet at the top. Ridge vents are, therefore, a type of roof vents that are located across that line, on the very top of your roof. Ridge vents are also among the most important roof vents because they allow for passive circulation of air. This means that the hot air accumulating at the top of your attic is naturally released outside through these vents.
A gable is the part of the exterior wall of your home that is enclosed by two roof slopes on each side. It is shaped like a triangle and at the very top of that triangular wall, gable end vents are installed. These types of roof vents enable the hot air from your attic to escape outside and the fresh outside air to come inside.
Gable end vents ensure a good attic airflow and, for optimal function, they are best used with soffit vents. 
As opposed to the previously mentioned roof vents that enable passive air circulation, power attic ventilators need to be connected to a power source since they ventilate the roof and attic electronically.
Power attic ventilators are installed or mounted on top of your roof, connected to a power source inside your home, and sometimes to your thermostat as well. They can be turned on or off when needed, i.e, when humidity levels or the temperature in your attic rises.
Not sure which type of roof vent is right for your home? Talk to our experts today. We'll discuss the benefits of each and help you make the right choice. We can also help with any roof repair work you may need.
Why Do You Need Roof Ventilation?
Roof ventilation can have a huge impact on the lifespan and energy-efficiency of your roof. The right roof ventilation system will:
Don't wait to install a roof ventilation system on your property. Contact the best roof repair company today to get a free in-home estimate.