About Wegner Roofing & Solar
Wegner Roofing & Solar is a full-service exterior contracting service provider. As a family-owned and operated local company, we strive to deliver the very best quality services at competitive prices to customers across our service areas. Our team has been carefully selected to guarantee customers peace of mind and top-quality results on all exterior contracting projects we handle.
Keep your residential or commercial property looking great and standing strong against the elements with our list of premier roofing, siding and solar contracting services.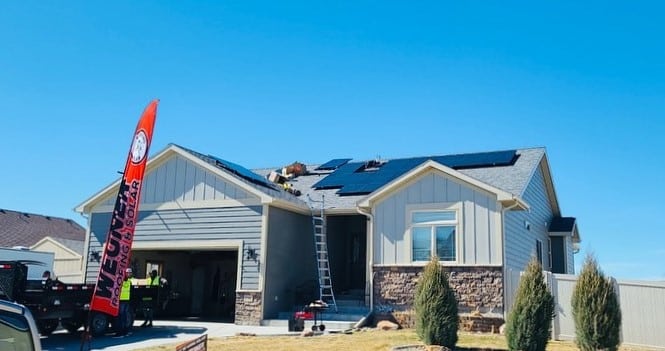 Wegner Roofing & Solar is a family-owned and operated company that strives to provide the very best experience for each customer. We are a part of many wonderful communities – from our home in Billings, MT to our locations in Sioux Falls and Rapid City – where we have helped homes and businesses get affordable and timely roofing repair and installation services. Our core values revolve around integrity, honesty, and trust; values that we have worked hard to maintain over the years as we continue to grow.We want to build relationships, not just client lists. At Wegner Roofing & Solar, you can trust our team to always give you the best results, no matter how large or small your project. Our teams of roofing, siding, and solar experts are all licensed and insured, backed by years of industry training and experience. When you choose the team at Wegner Roofing & Solar for your home's exterior needs, you'll be able to rest easy knowing the roof over your head is a sound one.
Wegner Roofing & Solar Services
No roofing problem is too big for our team! We even work with insurance adjusters, helping you get storm damaged roofs repaired or replaced with as little hassle as possible.
If your home or commercial property needs exterior services, you can count on Wegner Roofing & Solar from start to finish.  
Upfront Pricing and Free Estimates
Save money when you contact us with our free roofing and exterior contracting service estimates. All pricing is detailed and transparent so you can say goodbye to hidden contractor fees.
Premium Quality Materials & Excellent Workmanship
The quality of your roof depends on the quality of the roofing material and the workmanship. Here at Wegner Roofing & Solar, we use only the very best materials. Our team will also clean up the work area after each day's job, leaving your property clean and free from accident risks. With us, you won't have to worry about the quality of work or how long it will last.
Communication is important when it comes to hiring contractors for your home or business; you need to know who you're dealing with, when to expect our team, and what info we might need from you along the way. If you are working through an insurance claim, proper and quick communication is going to be more important than ever. You can trust our team to keep you up to speed every step of the way and provide timely feedback on your exterior project.
Help With Insurance Claims
Customers often have a hard time dealing with insurance companies and the hassles associated with claims. We know that you'd rather avoid the stress, and our team is happy to help. Let us take some of that burden off your plate!