LET OUR FAMILY SERVE YOURS
YOUR #1 ROOFERS IN
DES MOINES, IA
Enjoy the best roofing service experience with Wegner Roofing & Solar
A Reliable and Dependable Local Roofer in Des Moines
Your roof is more than the structure. An excellent roof combines great quality materials with an excellent installation service. At Wegner Roofing & Solar, we realize the importance of your roof and its cost. We understand that your roof protects you and your loved ones from weather hazards, and we go the extra mile to ensure it is done right. Our roofer Des Moines ensures that all your roofing needs are met quickly and excellently.
With us at Wegner Roofing & Solar, you can expect the best quality roofing services. Our Des Moines roofer will be in touch with you to discuss your specific roofing needs and how we can help. As your trusted local roofers, we perform all roofing services, from inspections to repairs and installations. Our team is transparent and detailed. We also guarantee to get the job done quickly with minimal interference in your daily life and schedule.
5 out of 5 stars based on over 1000 reviews
Wegner Roofing & Solar's Exterior Services in Des Moines, IA
Looking for a local roofing contractor that delivers other exterior services in Des Moines, IA? Wegner Roofing & Solar is the right place to be. As your local full-service exterior contractor, rest assured that we do everything to keep you happy and your property in great shape.
Our services have been designed to give you peace of mind and offer value for your money. Trust that we will go the extra mile for you to improve your property's look and value. Our contractors have the experience necessary to deliver excellent services while carrying you along with the process.
Our exterior services in Des Moines, IA, include:
Protect your home and family by hiring the best local residential roofer in Des Moines, IA. Our Des Moines roofer is happy to come to you to deliver custom roofing services.
Looking for a
commercial roofing
expert? Give Wegner Roofing & Solar a try and improve your commercial property's protection against weather elements. We do it right the first time.
Your search for alternative energy sources ends here. Our Des Moines solar contractor will discuss your needs and energy consumption. We also offer solar power installation and maintenance services
Are you interested in boosting your property's curb appeal or replacing damaged sidings? Wegner Roofing & Solar has the right siding contractors in Des Moines for you.
Roofing Contractors Near You
The roof is one of the single most expensive installations in your home. You deserve the best value for your money regarding roofing material selection and excellent workmanship. At Wegner Roofing & Solar, we bring a combination of experienced local roofers and the best quality materials to each project. Our local roofers in Des Moines have what it takes to address all your roofing needs, whether it's a roof inspection service to uncover roofing problems, repair service to fix minor damages or
roof replacement services
.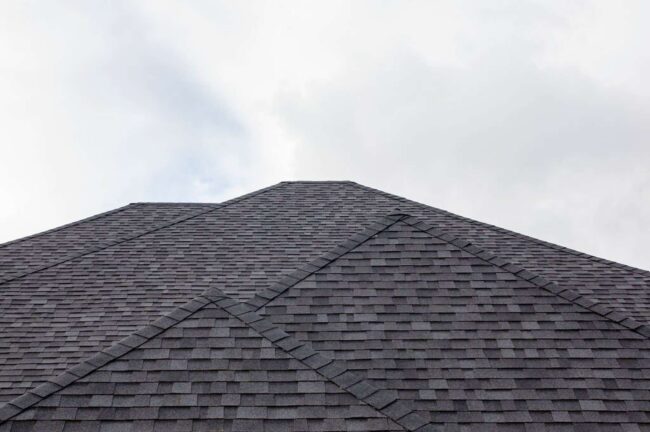 Weather elements or pests can badly damage your roof. This damage is better addressed at the early stages, when it's minor, to save costs and protect your indoor space. Wegner Roofing & Solar provides comprehensive roof inspection services to uncover the affected parts of your roof. Our inspection service follows an established checklist that ensures no area of your roof is left uninspected. Our report will provide a detailed inspection breakdown and recommend the following steps.
A badly damaged or aged roof will only cost more money in repairs over the coming months. You may end up spending more on repairs than you should. Our Des Moines roofer often recommends roof replacement when the damage is severe. We have all it takes to handle the project and deliver in days. We will walk you through the different available materials, their pros, and cons, and help you choose the best one for your protection.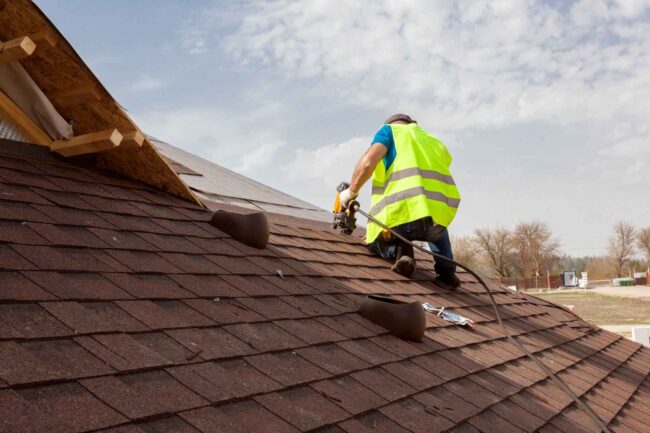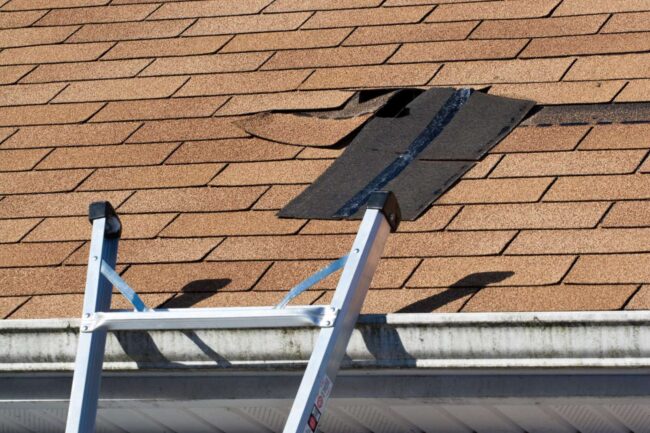 Repairing minor roof damages does not have to be complicated. At Wegner Roofing & Solar, our roofing contractors are at your beck and call. We can identify and fix common roofing problems causing leaks or opening your home to pests. We can also recommend additional solutions to improve your overall comfort and satisfaction.
Des Moines, IA Siding Services We Offer
At Wegner Roofing & Solar, we focus on making your property beautiful and bringing it up to standard. Trust that we have the proper siding installers in Des Moines to handle all siding needs, whether siding replacements, siding installations, or others. In addition, we work with various siding materials and can walk you through the different material options to improve your property's appeal and satisfaction.
Looking for siding contractors in Des Moines, IA? Get in touch with us today!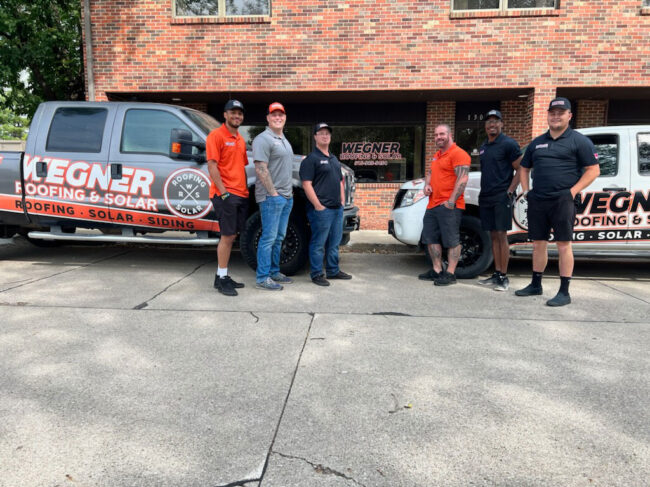 Why Work With Wegner Roofing & Solar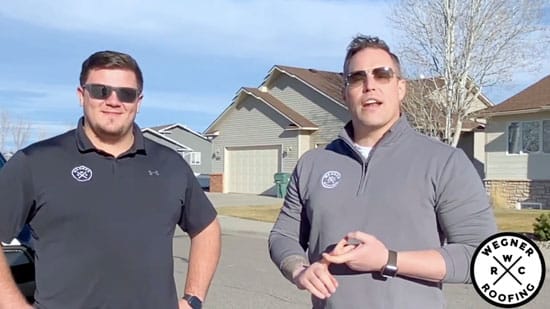 Insurance Restoration Professionals
Looking for a roofer in Des Moines that does an excellent job while also providing help with the insurance aspect of your roofing project? Contact Wegner Roofing & Solar. We have experienced and reliable insurance restoration specialists waiting to work with you to make the entire process as smooth as possible.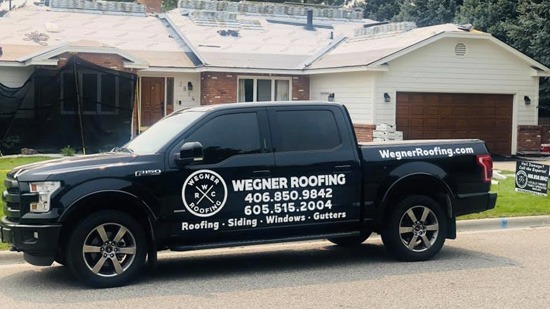 Roof Installed Within A Day
Interested in completing your roofing needs in a day so you can get on with life? Wegner Roofing & Solar can help. We have all the resources needed to complete your roofing project within record time. Our roofers don't stop until the job is complete.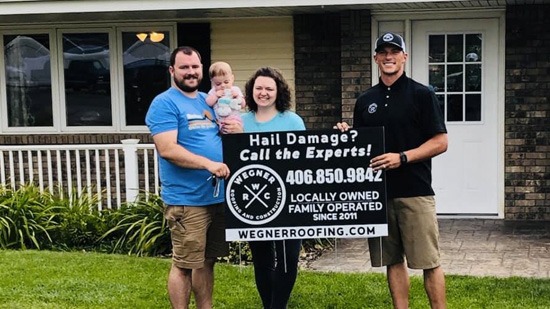 Honesty, Integrity, And Trust
At Wegner Roofing & Solar, our core values revolve around honesty, integrity, and trust. As a result, you can trust that we will deliver excellent roofing solutions without hidden charges or other negatives. In addition, our team will maintain transparency throughout the project and deliver expected outcomes on time.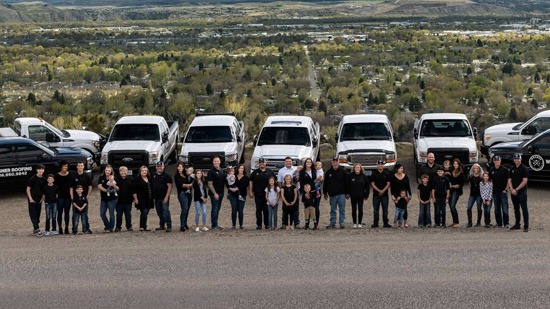 Family Owned And Operated Roofing Company
Wegner Roofing & Solar is a family-owned and operated roofing company in Des Moines, IA. As your local roofer, trust that we consider you as our neighbors and a part of our big family. We will go the extra mile to ensure you enjoy excellent roofing and exterior services.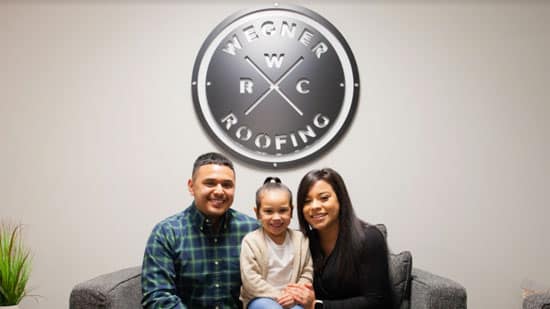 Best Roofing Experience Of Your Life
With us, you can expect to enjoy the best roofing experience of your life. Many of our residential and commercial customers can attest to this. We remain committed to delivering satisfactory services using quality materials and the best minds in the industry.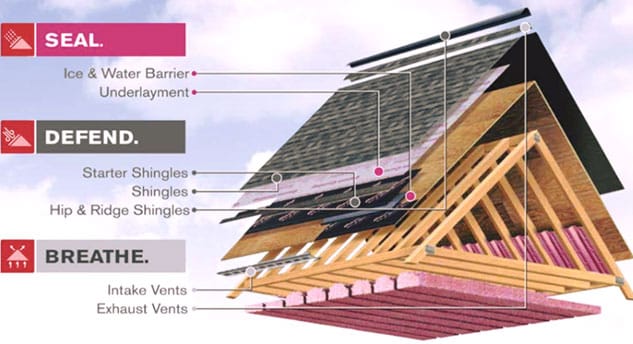 Top-Quality Product Selection
Trust that Wegner Roofing & Solar will always use the best quality products on the market to handle your roofing, siding, solar, and all other installation needs.
When Rapid City residents need roofing services, we're there to help. Check out the projects we've completed throughout the area.
Our Des Moines Sales Team