LET OUR FAMILY SERVE YOURS
YOUR #1 ROOFERS IN
RAPID CITY
Our promise is to deliver the best roofing experience you'll ever have!
Trust A Dependable Team Of Rapid City Roofers
If you need a roof installation, siding replacement, window repair, or gutter repair, you can trust Wegner Roofing & Solar for top-quality service. We work with materials from highly regarded manufacturers and can solve any exterior construction problem you throw our way.
A siding, window, and roofing contractor from our team can help you boost your curb appeal, improve your property value, and reinforce your building. Whether you own a home or business, you'll get the solutions you need from us.
Meet with a skilled roofer in Rapid City today.
5 out of 5 stars based on over 1000 reviews
Fields marked with * are mandatory.
Turn To Your Reliable Roofing Contractor In Rapid City For Your Property Improvement Needs
As a professional roofing contractor, we offer metal, tile, shingle roofing, and more to deliver custom roof systems.
Give your business exterior a fresh look with the proven expertise of our commercial roofers, installers, and project managers.
Our solar power system offers you a chance to go green while reducing energy costs. Our Rapid City solar installation team are here to serve you.
For custom curb appeal and minimal maintenance, we offer durable vinyl & fiber cement siding installed to the highest standards.
Enjoy the beautiful, rich look of wood in low-maintenance, durable fiberglass windows with top-rated Marvin windows.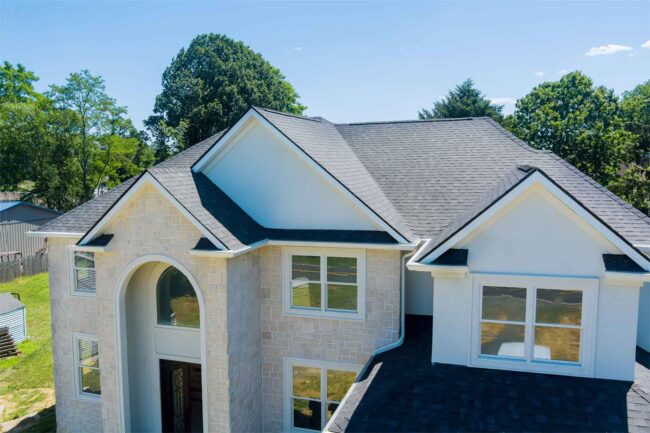 Get Instant Input on Condition of Your Roof
Don't be fooled by a roof that looks unaffected. Our free tool can tell you the exact dates and how many times your roof was hit by extreme weather. Know your roof's condition first!
Get a New Roof, Siding, Windows or Gutters For as low as $39 per month
Plus, all estimates can be conducted virtually
Just fill out the form or give us a call for more details!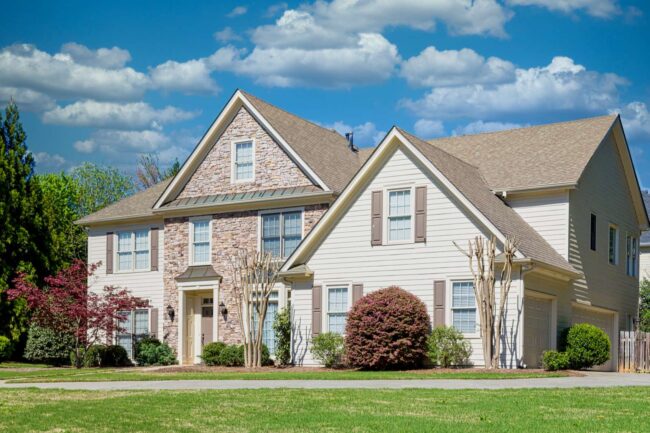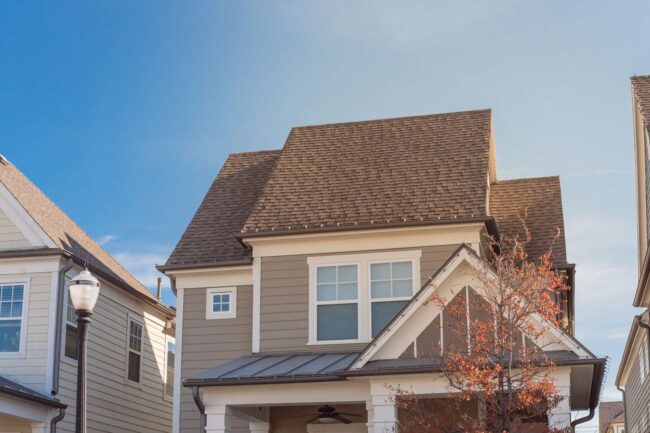 Limited 50 Year Platinum Protection Warranty
At Wegner Roofing & Construction, we stand behind the quality of our products and craftsmanship with industry-leading warranty offers.
Benefits Of Working With Wegner Roofing & Solar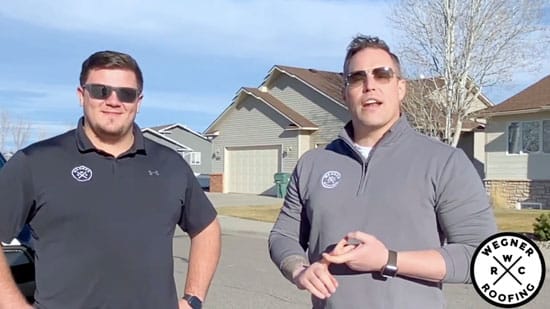 Insurance Restoration Professionals
We are not just another roofing company. We always go the extra mile and offer more than just regular roofing services. We are your reliable insurance restoration specialists and have the expertise and knowledge on how to help our clients navigate the insurance claim process successfully and restore their properties quickly.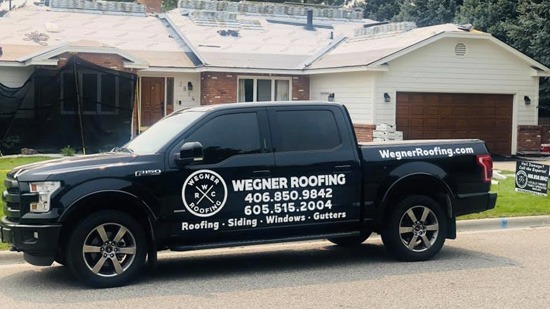 Roof Installed Within A Day
With our top roofing contractors, you will get your quality new roof right when you need it. Keeping you and your property fully and adequately protected is imperative. That is why we work hard to schedule your roof installations within a couple of weeks and complete the installations within a day.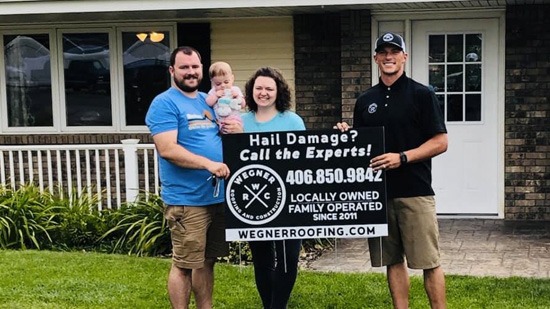 Honesty, Integrity, And Trust
Being a family business and a local roofing company , we operate on our core values of honesty, integrity, and trust. We always stand by our word, operate on full transparency, and our goal is to build trust and great rapport with our community. With our team of roofers in Montana, North Dakota, and South Dakota you will always know where you stand.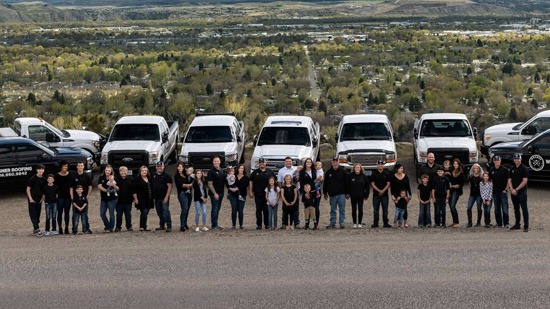 Family Owned And Operated Roofing Company
With Wegner Roofing & Solar, you will always get experienced roofers who will treat you like family and your property like their own. As a family and a roofing company, we have both lived and worked in this beautiful community for a long time and we strive to contribute as much as we can.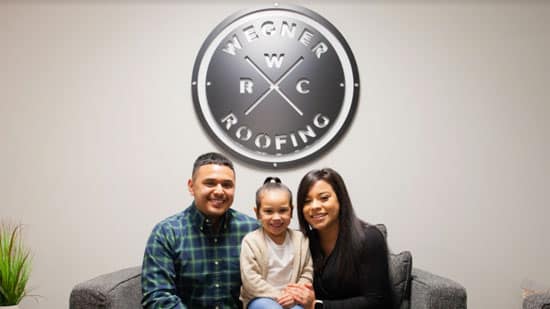 Best Roofing Experience Of Your Life
Our experienced and friendly roofing contractors are fully committed to providing our clients and their properties with an unparalleled experience from beginning to end. No matter the type and scope of the roofing services you require, you will get the highest quality roofing and unmatched customer service.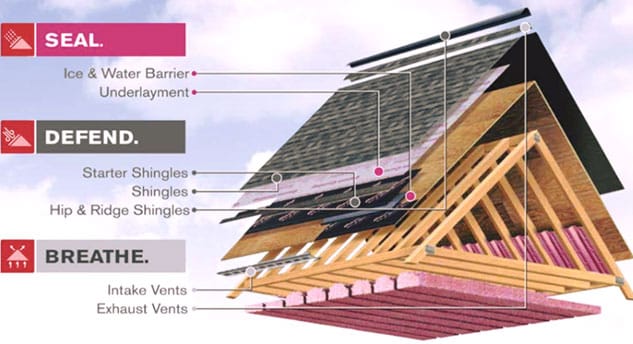 Top-Quality Product Selection
We bring you products from trusted industry manufacturers that deliver superior home protection with guaranteed quality.
When Rapid City residents need roofing services, we're there to help. Check out the projects we've completed throughout the area.
About Wegner Roofing & Solar
From the moment you call us to the moment we leave your premises upon finishing the roofing project, you can count on the smoothest and most efficient customer experience. Our Rapid City roofers will not only do their job to your satisfaction but will go above and beyond to exceed your expectations, including professional roof replacement.
We will guide you through the entire process and conduct the needed roofing work with regard to your schedule and budget, employing the highest industry standards.
Any question you have, our local roofing contractors at Wegner Roofing & Solar will address, and any home and roofing service you need, we will happily and professionally conduct for you.
With our detailed roof inspections and siding installation in Rapid City, substantial experience in the industry, and continuous training and education, we will always get to the bottom of your roofing issue and offer the most efficient solutions.
Reach out to us and find out what our roofers in Rapid City can do for you!
Our Rapid City Sales Team