LET OUR FAMILY SERVE YOURS
YOUR #1 ROOFERS IN Bismarck, ND
Wegner Roofing & Solar promises the best ever roofing experience.

A Dependable Team of Bismarck, ND Roofers You Can Trust
Looking for a dependable roofer Bismarck for your roofing needs? You've come to the right place. At Wegner Roofing & Solar, we aren't just any roofers; we partner with you on a mission to protect your home and business from the hazards of weather elements. Our roofers have years of experience providing roofing repairs, replacements, and installation services. We take pride in providing honest and transparent services using the best quality materials on the market.
Homes and businesses looking to repair their roofs, those looking for a Bismarck roofer for new residential or commercial roof installations, and those looking to replace their damaged or aged roof can get in touch with us to get started. We serve homes and businesses in Montana, North Dakota, and South Dakota.
You can also contact us for all exterior improvement needs, from siding installation and replacements to roof replacement services.
5 out of 5 stars based on over 1000 reviews
Your Most Trusted Roofing Contractors in Bismarck, ND For All Property Improvement Needs
Your home deserves a local roofing contractor who understands the prevailing weather conditions and the best roofing materials for it. Our team will deliver excellent roof repairs, installations, and replacements.
Your commercial roofing says a lot about your business. Let us handle your commercial roofing needs, ensuring you get the best value for your money.
Take charge of your energy needs by working with the best Bismarck solar contractor. Let us design the perfect solar power system for your home or business. Contact us for all solar maintenance needs.
Choose the best siding materials to improve your property's value and energy use efficiency. Our team can work with all siding materials, whether vinyl siding or fiber cement siding.
Get Instant Roof Inspection Reports From A Trusted Local Roofing Contractor
Detecting roofing problems before they become a menace can save you a lot of money. Wegner Roofing & Solar offers detailed roof inspection services to protect your property at all times.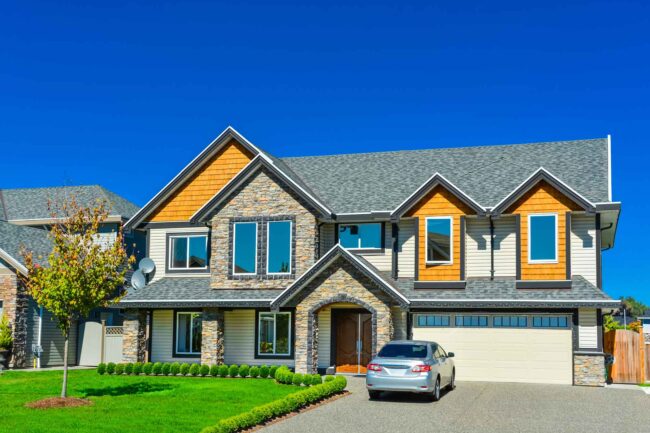 Get a New Roof or Siding For As Low As $39 Per Month
There's an easy way to get new roofs and sidings in Bismarck, ND. Choose Wegner Roofing & Solar and enjoy your new roof or siding for $39 per month.
Get in touch with us today. Call (701) 561-0777 for more details.
Limited 50-Year Platinum Protection Warranty
The Wegner Roofing & Solar team stands solidly behind all the products used and services offered. Our contractors exhibit the highest level of craftsmanship on each job handled. In addition, we deliver exceptional quality results backed by industry-leading warranty offers.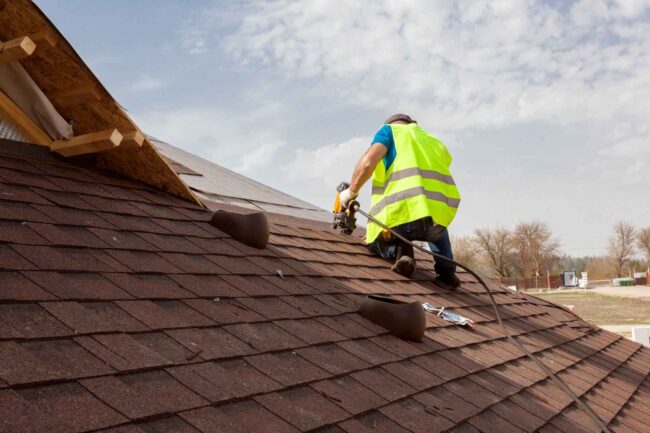 Benefits of Working With Wegner Roofing & Solar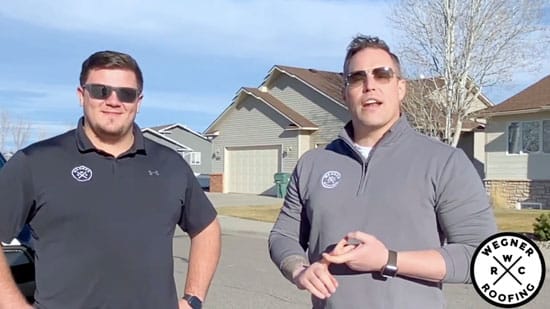 Insurance Restoration Professionals
Wegner Roofing & Solar understands the stress and hassles of filing and processing insurance claims. We have a team of insurance restoration experts ready to work with you and guide you through the process. Make your roof and property restoration process easier with our team in your corner.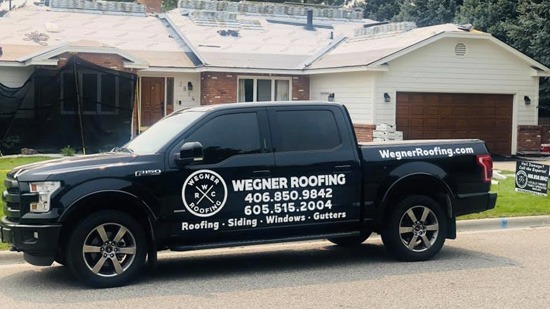 Same-Day Roof Installation
Your residential and commercial roofs play an important role in protecting your indoor space. Our roof installation, repair, and roof replacement services can be delivered on the same day to avoid weather hazards. Our roofers will arrive early and get the job done on time.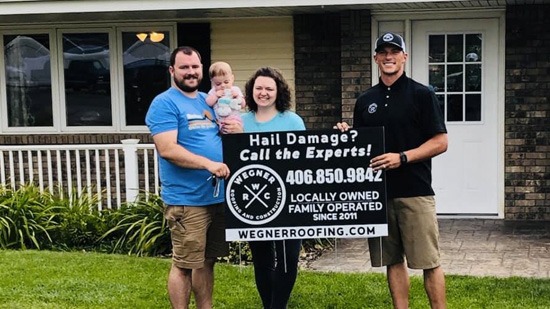 Honesty, Integrity, and Trust
At Wegner Roofing & Solar, our core values revolve around honesty, integrity, and trust. Trust that we will do everything possible to ensure you're 100% satisfied with our services. Experience honest estimates with no hidden charges, quality materials, and exceptional craftsmanship with us.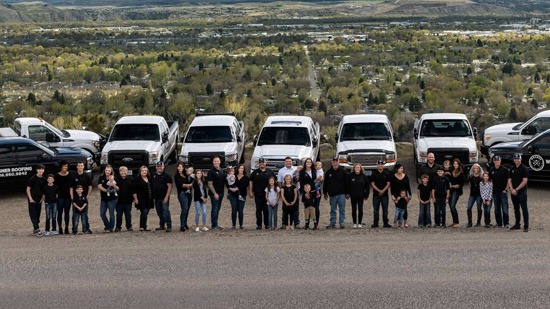 Family Owned and Operated Roofing Company
As a family-owned and operated roofing company, we stay committed to our customers and community, ensuring they have a solid roof over their heads. We guarantee exceptional services using the best products out there and a trusted team of experts.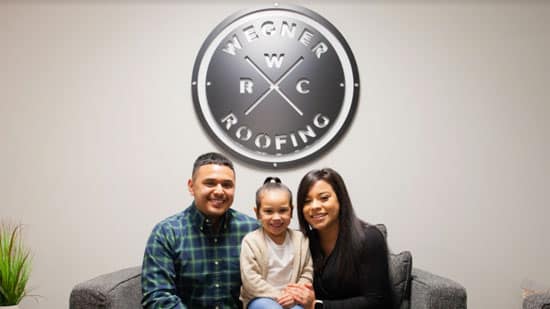 Best Roofing Experience of Your Life
Need a roofer whose job gives you the peace of mind needed to sleep soundly at night? Get in touch with us today. Our Wegner Roofing & Solar team guarantees the best roofing experience for you from start to finish.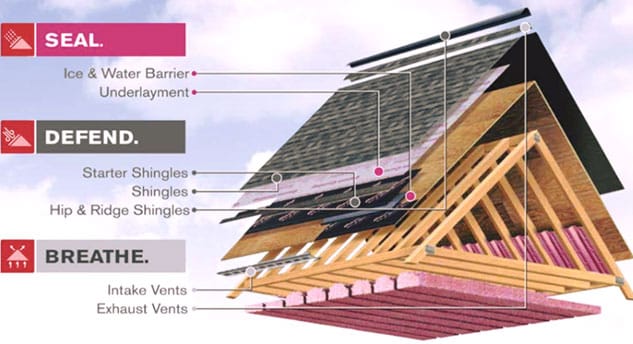 Top-Quality Product Selection
As your roofer near me, trust that we will use only the best quality products backed with warranties on all your projects. Our team won't rest until you are 100% satisfied with the quality of work done.
When you need roofing services, we're there to help. Check out the projects we've completed throughout the area.
The city of Bismarck, ND, requires residents to obtain permits for projects including new constructions, additions/renovations/ remodels of basement finish, sheds, pools, sunrooms, gazebos, decks, etc. Permits are also required for electrical wirings, plumbing, and HVAC installs like water heaters, fireplaces, air conditioners, unit heaters, furnaces, boilers, etc.
Residents can contact the Building Inspection Division at (701) 355-1465.
Local News in Bismarck, ND
Wegner Roofing & Solar is committed to keeping customers and community members up to date with the latest happenings in the area. Find the latest construction news in Bismarck, ND, below.
Bearcat Bakehouse is Adding a New Location in South Bismarck:
The mysterious new building under construction near Starbucks on South Third Street has been revealed to be the new Bearcat Bakehouse location.
Elk Ridge Elementary Project Under Construction:
As back-to-school nears, the Elk Ridge Elementary School construction project has returned. The project is expected to open on schedule despite the supply chain delays.
Bismarck Depot to be Renovated and Reopened to the Public:
The historic Bismarck Depot is under new ownership. The new owners of the former Mexican-themed restaurant have announced that it will reopen to the public soon after the renovation is completed. A local developer answering the questions noted that they are working hard to get the property back to life and ready for the next 50 years.