LET OUR FAMILY SERVE YOURS
YOUR #1 ROOFERS IN
Joliet, MT
Wegner Roofing & Solar promises the best ever roofing experience.
A Dependable Team of Joliet, MT Roofers You Can Trust
The roof protects the interior space from weather elements like the sun, hail storms, snow, etc. A compromised roof, whether due to roof leaks or damage, exposes the indoor space to common problems like water damage, pest infestation, etc.
Wegner Roofing & Solar provides experienced and 100% satisfactory roofing services to protect your home and business from these damages. Our roofer Joliet uses the best quality roofing materials paired with decades of roofing experience to boost your property's appearance and appeal and protect you from weather hazards.
When in need of a Joliet roofer to deliver excellent roofing solutions, Wegner Roofing & Solar is the answer. Rest assured that we also provide additional exterior property improvement services like siding installation and replacement, as well as solar installation and maintenance.
5 out of 5 stars based on over 1000 reviews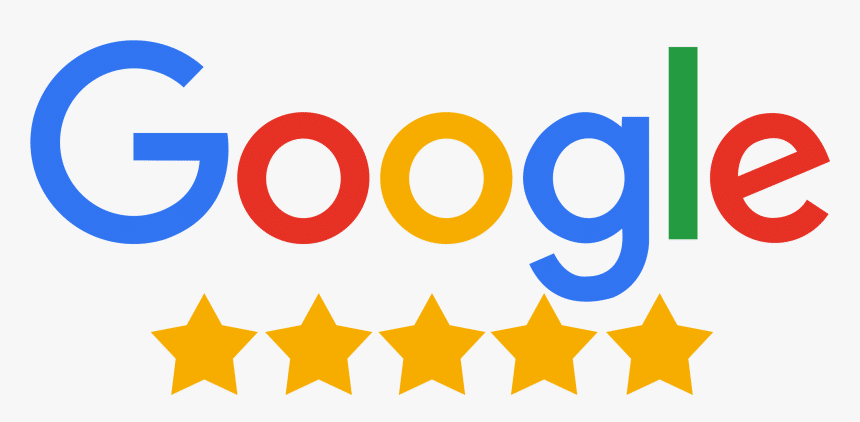 5 out of 5 stars based on 1000+ reviews
The service was great! Scott is very knowledgeable and personable. He answered all our questions and was very friendly. The crew was meticulous. We'll probably be contacting them soon about solar. Thx
Chris was quick to get back to us with our interest in getting solar panels on our house and was very well informed and prepared when he came to discuss this with us. Definitely recommend them for your solar panel needs!
Great highly recommended!
Christopher Robinson
2022-08-03
Called Lucas and he was able to swing by that very day. Great service and let me know how my roof was. Would highly recommend!
Luke Reinschmidt
2022-08-01
On time and concerned about our satisfaction. Great job
Wegner Roofing is the best roofing Company in Billings MT! Sean is amazing and very polite awesome to work with! Wegner did a fantastic job on our roof! Thank you Sean for all your help keep up the great work!
If you want solar, from a local company, that installs with no hassle and easy cheap financing, call Werner Roofing & Solar in Billings.
I had not experienced a hail claim before or had to submit a claim to insurance to get repairs done. I sure am glad I chose to have my wife engage Wegner to help us take a look. Chris helped us not only navigate the process, but really helped us understand how it worked. Sometimes it took time and required patience, which is easy for us. The entire process of a new roof, siding, exterior painting, and gutters could not have gone any better. I love stumbling upon great people operating great businesses. We will work together again, in the near future! 10/10 You won't regret letting the Wegner team assist you in their different areas of expertise.
Your Most Trusted Roofing Contractors in Joliet, MT For All Property Improvement Needs
Looking for a local roofing contractor experienced in all types of roofing materials and custom roofing systems? Contact us today. We work with tile, slate, shingle, and metal roofing, to mention a few.
Interested in a commercial roofing company that offers peace of mind and 100% satisfaction on all roofing services? Schedule a meeting with us. We give your business the desired protection and facelift.
Want to take charge of your energy needs and save costs on increasing energy bills? Our Joliet solar contractor will work with you to design and install the perfect solar power system for your home and business.
Improve your property's appearance and energy use efficiency with high-quality siding installation and replacement services. Contact us for vinyl and fiber cement sidings services.
Get Instant Roof Inspection Reports From A Trusted Local Roofing Contractor
A badly damaged roof can still look perfect to regular eyes. Save yourself the stress and expenses of major roof damages by contacting us for your roof inspections. We will identify the major problems and recommend appropriate fixes.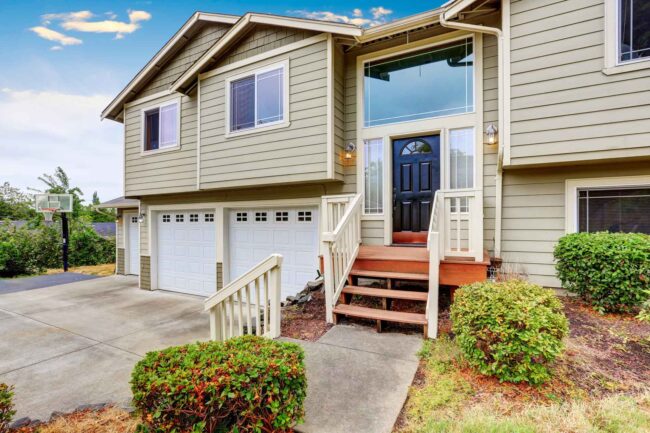 Get a New Roof or Siding For As Low As $39 Per Month
Looking for the perfect financial solution for your new roof or siding replacement needs? Get in touch with us.
For $39 monthly, you can improve your property's appearance. Call (406) 850-9842 for more details.
Limited 50-Year Platinum Protection Warranty
Want a Roofer near me whose services come with 100% customer satisfaction and peace of mind? Get in touch with us today! Our roofing services combine decades of quality craftsmanship with warranty-backed top-quality products.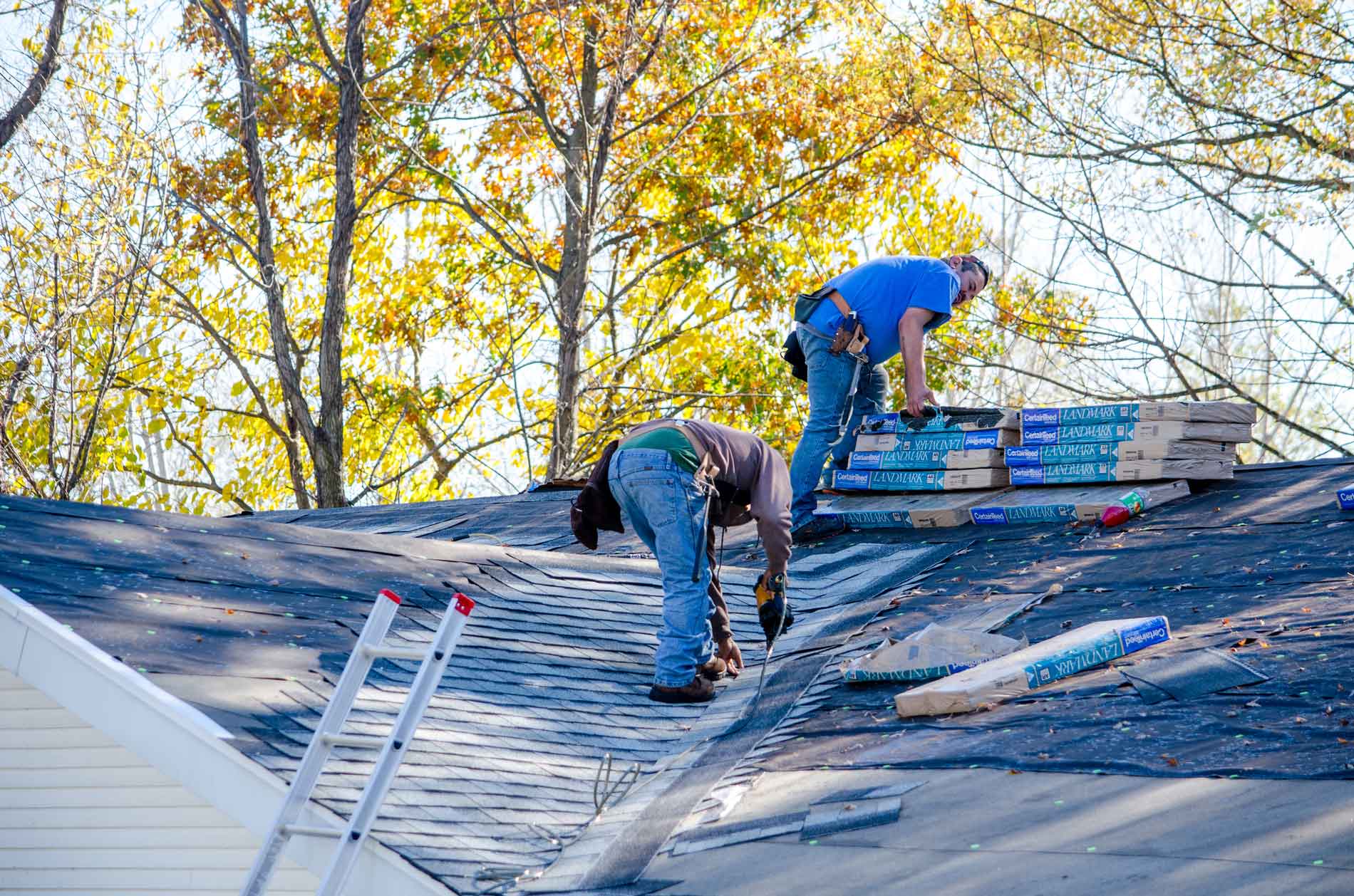 Benefits Of Working With Wegner Roofing & Solar
Insurance Restoration Professionals
We are not just another roofing company. We always go the extra mile and offer more than just regular roofing services. We are your reliable insurance restoration specialists and have the expertise and knowledge on how to help our clients navigate the insurance claim process successfully and restore their properties quickly.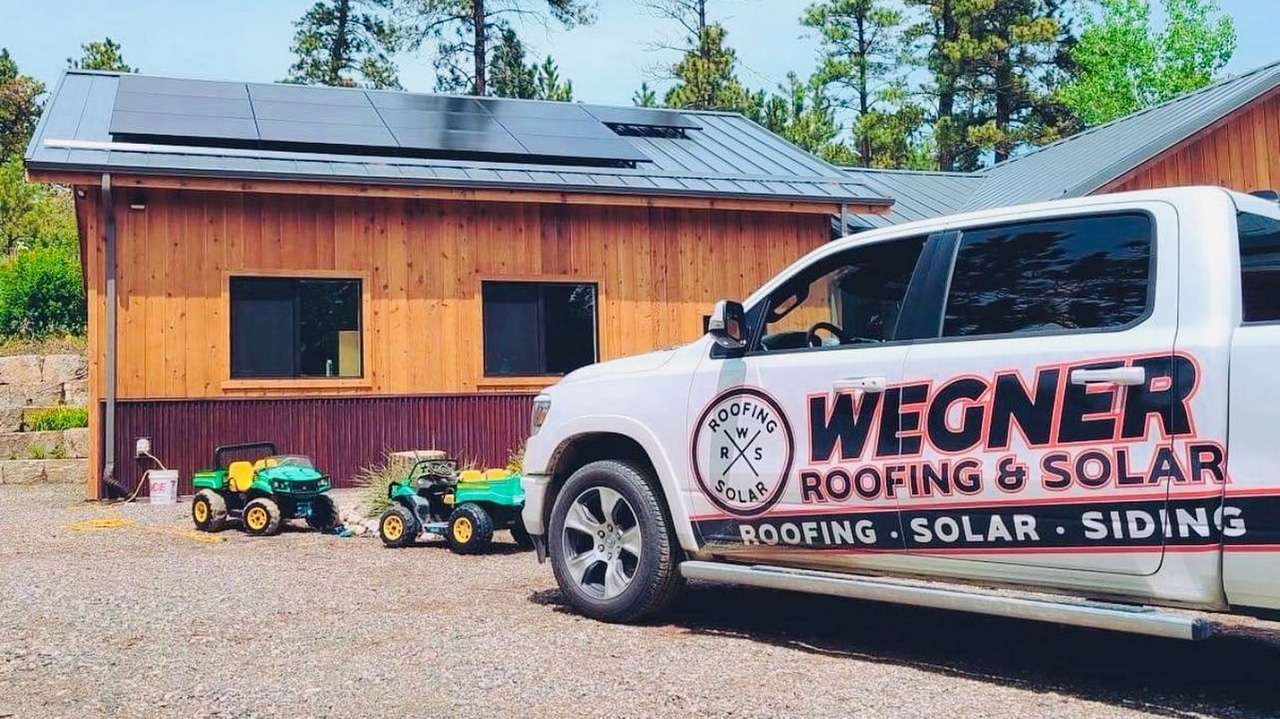 Roof Installed Within A Day
With our top roofing contractors, you will get your quality new roof right when you need it. Keeping you and your property fully and adequately protected is imperative. That is why we work hard to schedule your roof installations within a couple of weeks and complete the installations within a day.
Honesty, Integrity, And Trust
Being a family business and a local roofing company, we operate on our core values of honesty, integrity, and trust. We always stand by our word, operate on full transparency, and our goal is to build trust and great rapport with our community. With our team of roofers in Montana, North Dakota, and South Dakota you will always know where you stand.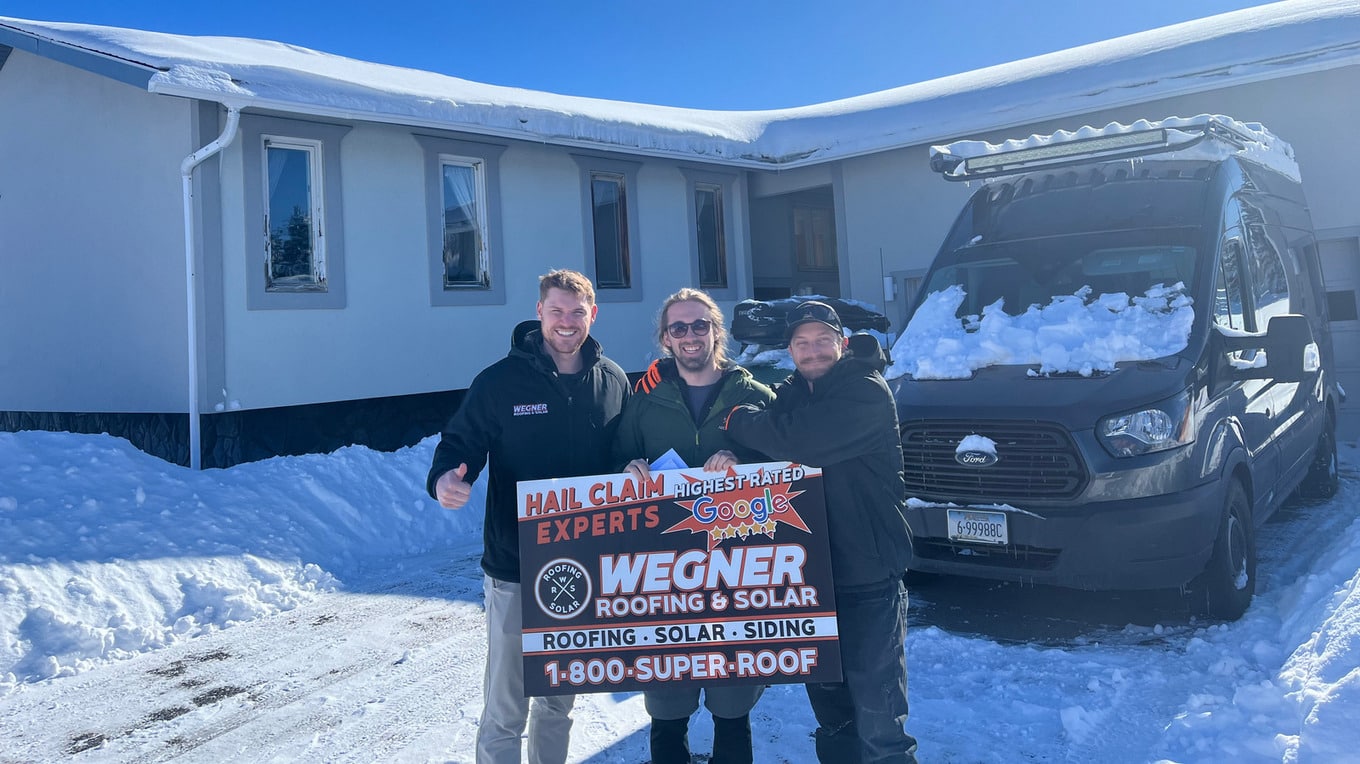 Family Owned And Operated Roofing Company
With Wegner Roofing & Solar, you will always get experienced roofers who will treat you like family and your property like their own. As a family and a roofing company, we have both lived and worked in this beautiful community for a long time and we strive to contribute as much as we can.
Best Roofing Experience Of Your Life
Our experienced and friendly roofing contractors are fully committed to providing our clients and their properties with an unparalleled experience from beginning to end. No matter the type and scope of the roofing services you require, you will get the highest quality roofing and unmatched customer service.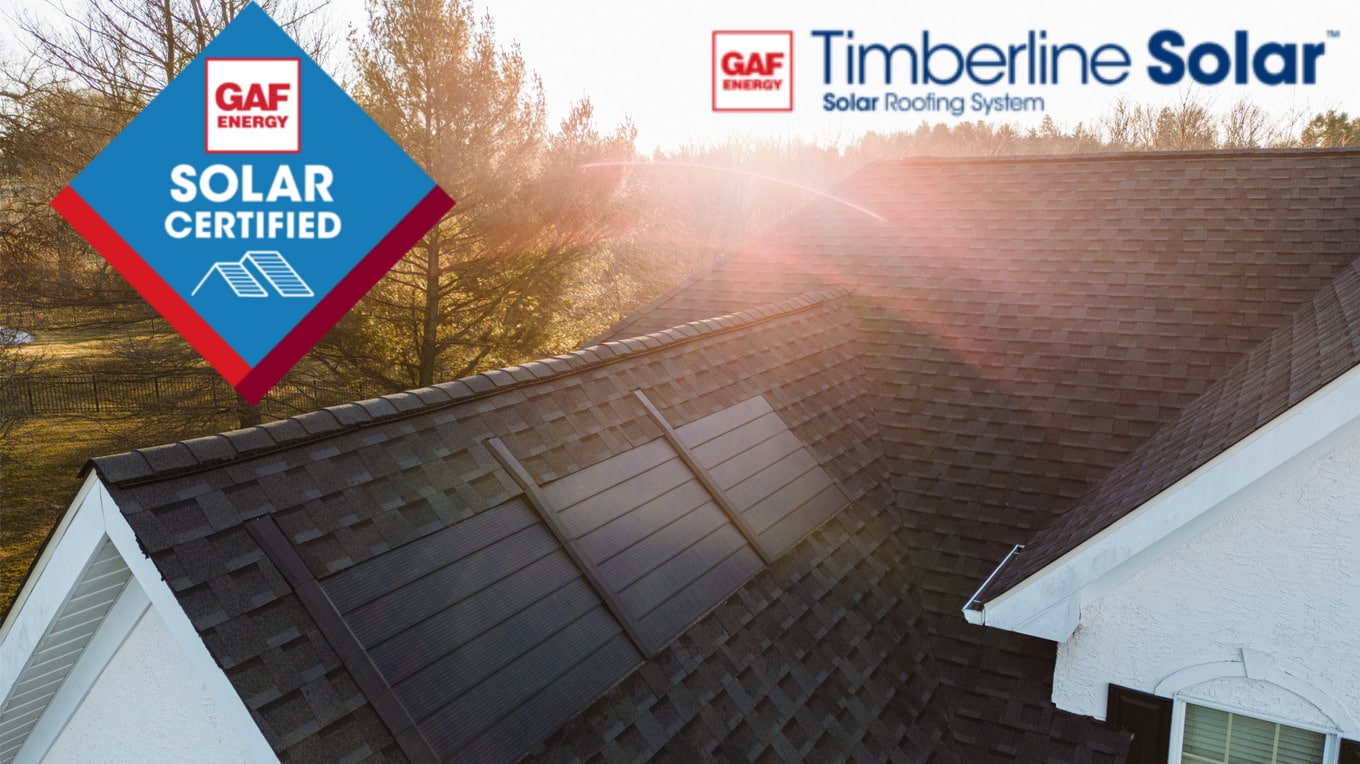 Top-Quality Product Selection
We bring you products from trusted industry manufacturers that deliver superior home protection with guaranteed quality.
When local residents need roofing services, we're there to help. Check out the projects we've completed throughout the area.
The city of Joliet, MT, issues residential construction permits for construction projects like decks, fences, garages and carports, gazebos, pergolas, roofed structures, patios, pavings, pools, and sheds. Obtain your permit in 10 to 15 working days by contacting;
Building & Inspectional Services Division
Planning & Zoning Division
Wegner Roofing & Solar is committed to keeping customers and community members up to date with the latest happenings in the area. Find the latest construction news in Joliet, MT, below.
Yellowstone Floods Wipe out Roads, Bridges, Strand Visitors:
As the onset of the busy summer tourist season begins, flooding has wiped out roads and bridges leading to the Yellowstone National Park. The occurrence has caused all entrances to the national park to be closed off. The flooding has caused at least one mudslide, and officials have evacuated visitors from the northern arm of the park.
Joliet Residents Pull Together for a New Water Tower:
Joliet residents are doing a good thing together, especially as they are grouping to move for a new water tower to serve the community.
Flooding Rocks Carbon County, Shelters set up:

Carbon County emergency responders have revealed there are several stranded people in Rock Creek in the Joliet Area and Clarks Fork of the Yellowstone River near Fromberg due to the heavy flooding in the area.