LET OUR FAMILY SERVE YOURS
YOUR #1 ROOFERS IN
Minot, ND
Wegner Roofing & Solar promises the best ever roofing experience.

A Dependable Team of Minot, ND Roofers You Can Trust
Your home or business deserves the best form of protection against weather elements. A damaged roof can expose you to weather hazards, pests, and other uncomfortable indoor conditions. Our Wegner Roofing & Solar team solves this problem by providing professional roofing solutions that protect you for years to come.
As a trusted local roofing contractor, we go the extra mile to ensure that you get amazing services at all times. Our roofers have years of experience providing excellent services with a 100% customer satisfaction guarantee. We handle all roofing needs, whether you're looking for a new residential or commercial roofing installation, roof repairs, or replacements. We also provide roof inspections to identify common roofing problems and address them before they become a menace. Looking for a roofer for your asphalt shingle, tile, slate, or other roofing materials? Wegner Roofing & Solar can help.
Besides our roofing services, Wegner Roofing & Solar has an expert Minot solar contractor for all solar power installation and maintenance needs. Reach out to us for all your roofing and solar needs.
5 out of 5 stars based on over 1000 reviews
Your Most Trusted Roofing Contractors in Minot, ND For All Property Improvement Needs
Your home deserves a combination of the best roofing materials and installation craftsmanship. We bring this to you, delivering peace of mind and 100% customer satisfaction. Contact us for your tile, slate, or shingle roofing needs.
Create a statement with your business' roofing. Get in touch with our local roofing contractor at Wegner Roofing & Solar to discuss your commercial roofing needs. We install, repair, and replace commercial roofs.
Take control of your energy needs by choosing a tested and trusted Minot solar contractor for the job. Our contractors will design the perfect solar power system for your home or business needs.
Wegner Roofing & Solar installs and replaces all types of sidings, whether yours is a vinyl siding or made from fiber cement. Improve your property's appearance, insulation, and energy use efficiency with great quality siding services.
Get Instant Roof Inspection Reports From A Trusted Local Roofing Contractor
Are you looking for a roofer near me for roof inspections? Get in touch with us at Wegner Roofing & Solar. We provide comprehensive roof inspections and detailed inspection reports highlighting the problems and recommending solutions.
Get a New Roof or Siding For As Low As $39 Per Month
Avoid heavy financial burdens on your new roof or siding installation and replacement needs. Get in touch with us for a flexible $39 monthly fee.
Contact us at Wegner Roofing & Solar. Call (406) 850-9842 for more details.
Limited 50-Year Platinum Protection Warranty
At Wegner Roofing & Solar, we are able to deliver quality and 100% satisfactory customer services because we combine decades of expert craftsmanship with premium quality materials. Experience peace of mind when you choose our roofer Minot.
Benefits of Working with Wegner Roofing & Solar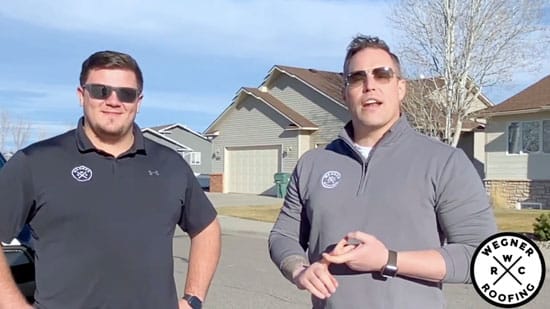 Insurance Restoration Professionals
Wegner Roofing & Solar isn't just another roofer. Our Minot roofer works closely with you to make your life easier. We have a team of insurance restoration experts to walk you through filing an insurance claim for your damaged roof or siding. We restore your home to its pristine condition with ease.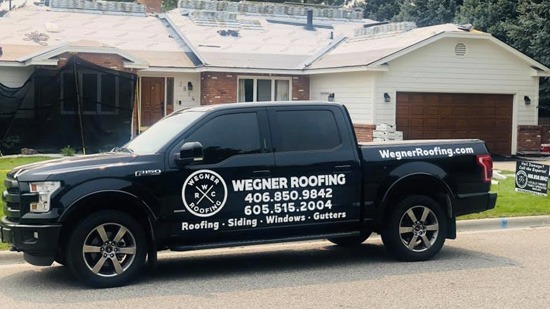 Same-Day Roof Installation
Looking for a local roofing contractor to complete your roof repairs and replacements in a day? Contact us. We have the resources and manpower to finish things quickly without sacrificing quality. Our roofers will arrive early and do a 100% satisfactory job.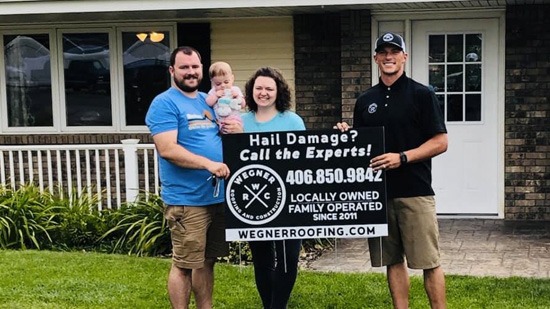 Honesty, Integrity, and Trust
Our core values revolve around honesty, integrity, and trust. Rest assured that we will deliver honest estimates and excellent services to protect your property from weather elements.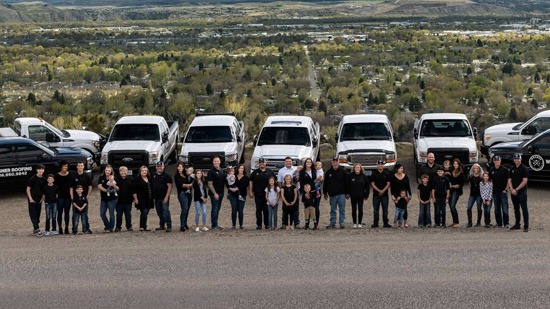 Family Owned and Operated Roofing Company
As a family-owned and operated roofing company, we put our heart and soul into everything we do, from residential to commercial roofing. You can always expect amazing outcomes as we combine high-quality materials with expert craftsmanship.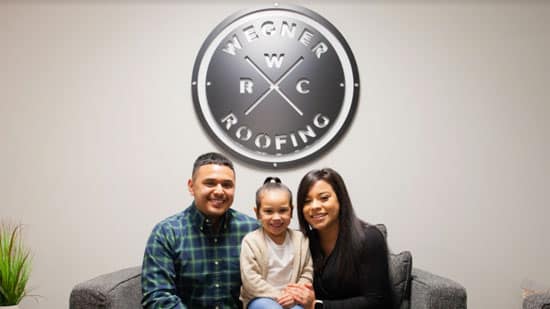 Best Roofing Experience of Your Life
Whether roofing installations, repairs, or roof replacement services, you can expect us to deliver the best experience of your life. We arrive early, use quality materials, hire professionals, and finish the job on time.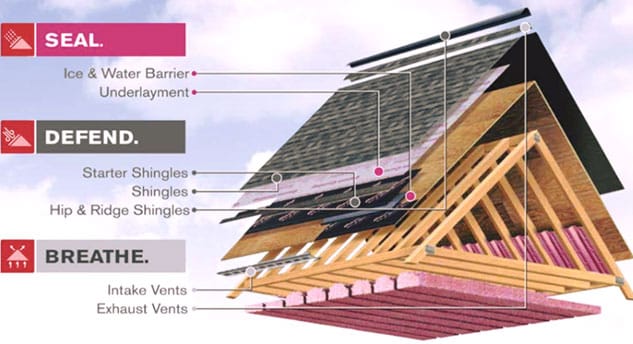 Top-Quality Product Selection
Expect the best quality product selection sourced from name brands and trusted manufacturers in the industry. We are your perfect hire.
When you need roofing services, we're there to help. Check out the projects we've completed throughout the area.
The City of Minot, ND, requires all residents proposing residential structures to have their plans examined for code compliance before a permit can be issued. The City will assign an inspecting officer, a Plan Review Staff, whose task is to examine the plans.
The Plan Review staff will communicate with contractors, developers, architects, and professional engineers, to the general public. All structures that require obtaining a permit include; new house constructions, decks, garages, additions or renovation projects, etc.
The plan review staff will ensure that the plan and building comply with the appropriate building, electrical, plumbing/mechanical codes, after which a permit may be issued to commence construction activities.
Wegner Roofing & Solar is committed to keeping customers and community members up to date with the latest happenings in the area. Find the latest construction news in Minot, ND, below.
Construction Begins at U.S. Highway 2 and Evergreen Avenue Intersection:
The construction project scheduled to kickstart at the intersection of U.S. Highway 2 and Evergreen Avenue in Minot has started. The project includes curb and gutter installations, light improvements, and storm sewer constructions.
Dome Renovation Impacts Minot and the Surrounding Region:
The impact of the Minot State University Dome is being felt by Minot residents and those in the surrounding areas, especially as the sports favorite location is under renovation.