Residential And Commercial Solar Panel Installation Services In Des Moines, IA
Are you looking for an alternative power source due to the rising energy cost? Do you wish you had better control of your energy production and use? Wegner Roofing & Solar has the right solution for your needs. We offer solar installation in Des Moines, IA, and the surrounding areas. Our team helps clients and customers take control of their energy production and use, giving them the independence they deserve.
With our Des Moines solar installers working for you, you'll gain access to comprehensive solar installation and maintenance services that'll keep your home and business powered up for as long as you like. We provide tailored solutions, examining your specific energy needs and ensuring that you're advised on the best system to cater to those needs.
By choosing us, you're signing up for an amazing solar installation, repair, and maintenance experience. Our team offers free estimates at the start of the project to ensure you know the related costs. We do not use any tricky sell tactic or pressure you to make an immediate decision. Instead, we provide all the information you need to decide on your home or business energy needs.
Looking for the best solar panel installation contractors in Des Moines and the surrounding areas? Call us today!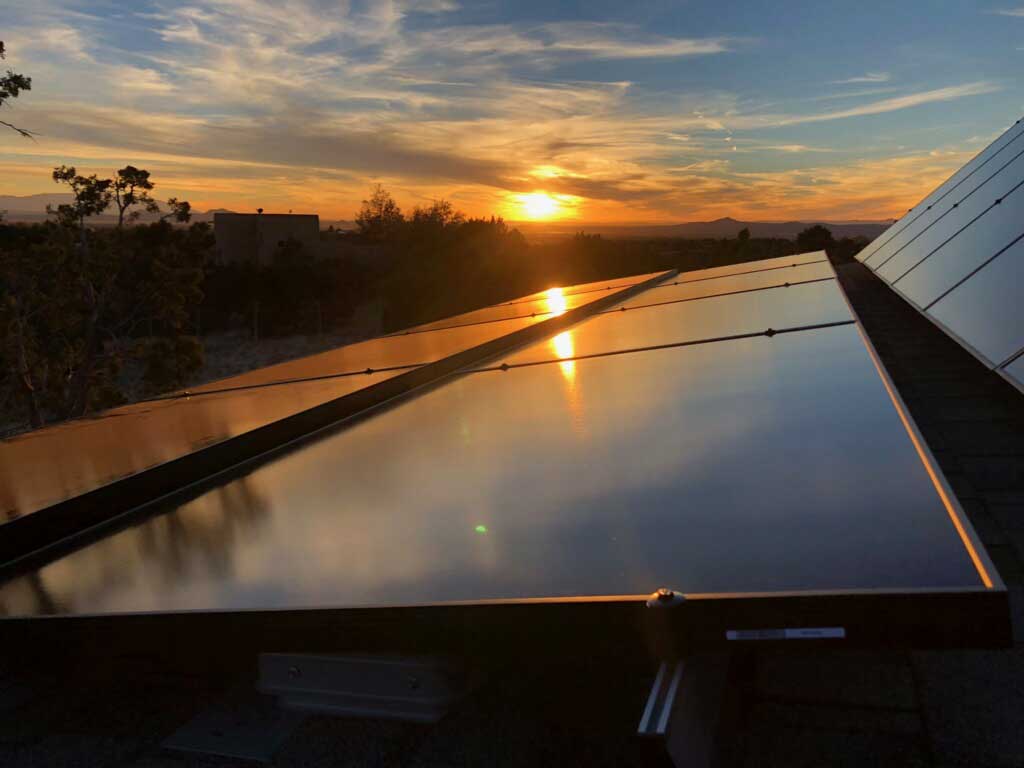 At Wegner Roofing & Solar, we take pride in being the one-stop solution for all your solar installation and maintenance needs. Our team has the requisite experience and expertise to walk you through the process, ensuring your questions are answered and your needs are addressed. Rest assured that our solar panels in Des Moines will cut your energy costs. We offer comprehensive solar services that include;
Wegner Roofing & Solar is there for you when you're tired of being dependent on the traditional energy grid and its growing cost. Independence and flexibility in producing energy can save costs and improve productivity, especially during blackouts. We come through for you by guiding you through the alternative energy source that leverages solar energy and its abundance.
With our solar installation service, you can begin to cut your energy costs while leveraging the freely available solar energy to generate power for your home or business. Our team will sit with you to understand your needs, whether you plan to go off the grid or shed some of your energy load. Our solar installation process is designed to allow you to keep your home and business powered in all situations.
Our solar installers in Des Moines are one call away from you. We will ensure you get all the information to plan this project accurately. Our team will discuss your present and future energy needs, map a design for your solar panel, and do the job excellently.
Solar Repairs and Maintenance
Keeping your solar Des Moines at top performance levels requires proper maintenance. At Wegner Roofing & Solar, we have the right team to keep your solar power system well maintained. Our maintenance team can be scheduled for periodic visits, checking on your solar panels and power systems to ensure they work at peak performance rates.
With our maintenance team at your beck and call, you can rest assured that you'll get the maximum value for your money's worth while being able to cut costs significantly on your energy needs.
While around, we can also detect common roof or siding problems that may affect your home's appeal and value. Our solar installation Des Moines comes with other exterior services to keep your property looking at its finest!
Why Choose Wegner Roofing & Solar?
Wondering why Wegner Roofing & Solar is the best solar installation company to hire? Rest assured that you'll enjoy;
Contact us to discuss your solar installation and financing needs. We will walk you through your options.