LET OUR FAMILY SERVE YOURS
#1 Top Rated Roofing Company In Grimes, IA
Wegner Roofing & Solar promises the best ever roofing experience.
A Reliable and Dependable Local Roofer in Grimes, IA
An excellent roof combines two factors – quality roofing materials and expert-level craftsmanship. At Wegner Roofing & Solar, we bring both essential factors together to deliver the best roofing experience to our customers. 
As a family-owned and operated Grimes roofing and exterior improvement company, we understand the importance of having a roof over your head, so our team goes the extra mile to ensure that we give you the best quality service possible. Our services span all your roofing needs, whether a roof inspection or Grimes roofing repairs to protect your family and business. We also provide expert roof installation and replacement services when needed, saving you money and protecting you for years to come.
Ready for an excellent roofing experience in Grimes, IA? Contact us Today!
5 out of 5 stars based on over 1000 reviews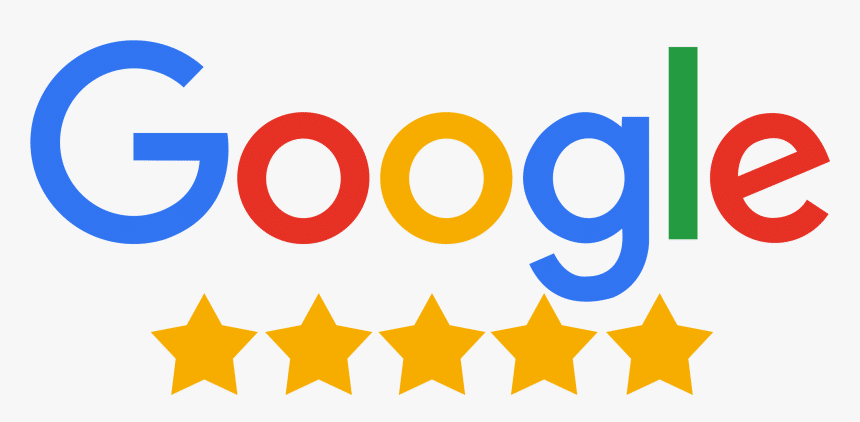 5 out of 5 stars based on 1000+ reviews
The service was great! Scott is very knowledgeable and personable. He answered all our questions and was very friendly. The crew was meticulous. We'll probably be contacting them soon about solar. Thx
Chris was quick to get back to us with our interest in getting solar panels on our house and was very well informed and prepared when he came to discuss this with us. Definitely recommend them for your solar panel needs!
Great highly recommended!
Christopher Robinson
2022-08-03
Called Lucas and he was able to swing by that very day. Great service and let me know how my roof was. Would highly recommend!
Luke Reinschmidt
2022-08-01
On time and concerned about our satisfaction. Great job
Wegner Roofing is the best roofing Company in Billings MT! Sean is amazing and very polite awesome to work with! Wegner did a fantastic job on our roof! Thank you Sean for all your help keep up the great work!
If you want solar, from a local company, that installs with no hassle and easy cheap financing, call Werner Roofing & Solar in Billings.
I had not experienced a hail claim before or had to submit a claim to insurance to get repairs done. I sure am glad I chose to have my wife engage Wegner to help us take a look. Chris helped us not only navigate the process, but really helped us understand how it worked. Sometimes it took time and required patience, which is easy for us. The entire process of a new roof, siding, exterior painting, and gutters could not have gone any better. I love stumbling upon great people operating great businesses. We will work together again, in the near future! 10/10 You won't regret letting the Wegner team assist you in their different areas of expertise.
Wegner Roofing & Solar's Exterior Services in Grimes, IA
You deserve the best roofing experience – one that gives you the best value for your money and keeps your property protected from weather hazards. Wegner Roofing and Solar roofing company deliver this and much more by combining all the important details, from premium roofing materials to expert-level craftsmanship!
Our roofing and exterior services are backed by our reputation and zeal to deliver the best possible experience to customers. You too can enjoy the peace of mind that comes with hiring our experts for:
Our residential roofers in Grimes, IA help you keep a roof over your head by providing all-in-one roofing solutions for your specific needs. You can contact us for your roof inspection, roof repairs, roof installation, and roof replacement needs. We are one call away!
Wegner Roofing & Solar protects your investment in your commercial roof by providing comprehensive roof repair and maintenance services that extend your commercial roof's lifespan. Our team is also familiar with the different commercial roofing materials for roof installations and roof replacement projects.
Leverage naturally available resources to generate power and save more on energy costs by choosing our solar installation and maintenance solution. Our solar contractors in Grimes, IA offer custom solar power system design and installations that fit your budget and cater to your energy needs.
Improve your property's appearance and appeal with our siding installation and replacement services. Our team is versatile and can handle all siding materials, whether it is composite siding, vinyl, or fiber cement siding. Our services extend to Des Moines and the surrounding areas.
Roofing Contractors Near You
Looking for the best roofing contractor near you to address hail damage or other roof problems? Wegner Roofing & Solar is just one call away. We provide the best value for money to customers by first inspecting their roofs to identify the problem and recommend the most cost-effective solution that guarantees peace of mind and long-term protection from weather hazards. 
With Wegner Roofing & Solar, you'll get excellent roofing services across all our locations.
Weather elements like hail storms, high winds, and intense solar radiation can damage or compromise your roof. Your roof could also be a victim of hard impacts from tree limbs, pest activities, or other problems. Our roofers at Wegner Roofing & Solar can inspect your roof, identify the problem, and recommend the right solution to protect your building from related damages.
A badly damaged roof is a disaster waiting to happen. Extensive roof damage can mean more problems for your property due to pest infestation, water damage, and other related problems. Our roof replacement in Grimes saves you from the extra expenses of roof-related damages.
Minor roofing problems set the stage for bigger problems. Repairing minor roofing issues quickly protects your property and further extends your roof's lifespan. Our roofing repairs guarantee improved protection for your home or business while enabling you to get the best value for your money.
Grimes, IA Siding Services We Offer
Looking to improve your property's energy use efficiency and boost its appeal? Talk to our siding contractor Grimes, IA Today. At Wegner Roofing & Solar, we go the extra mile to ensure that your property gets the attention it needs while helping you save energy costs in the short and long run. Our siding contractors are familiar with all common siding materials, including fiber cement, vinyl, and composite siding.
Ready to replace your siding? Contact us Today!
Benefits Of Working With Wegner Roofing & Solar
Insurance Restoration Professionals
We are not just another roofing company. We always go the extra mile and offer more than just regular roofing services. We are your reliable insurance restoration specialists and have the expertise and knowledge on how to help our clients navigate the insurance claim process successfully and restore their properties quickly.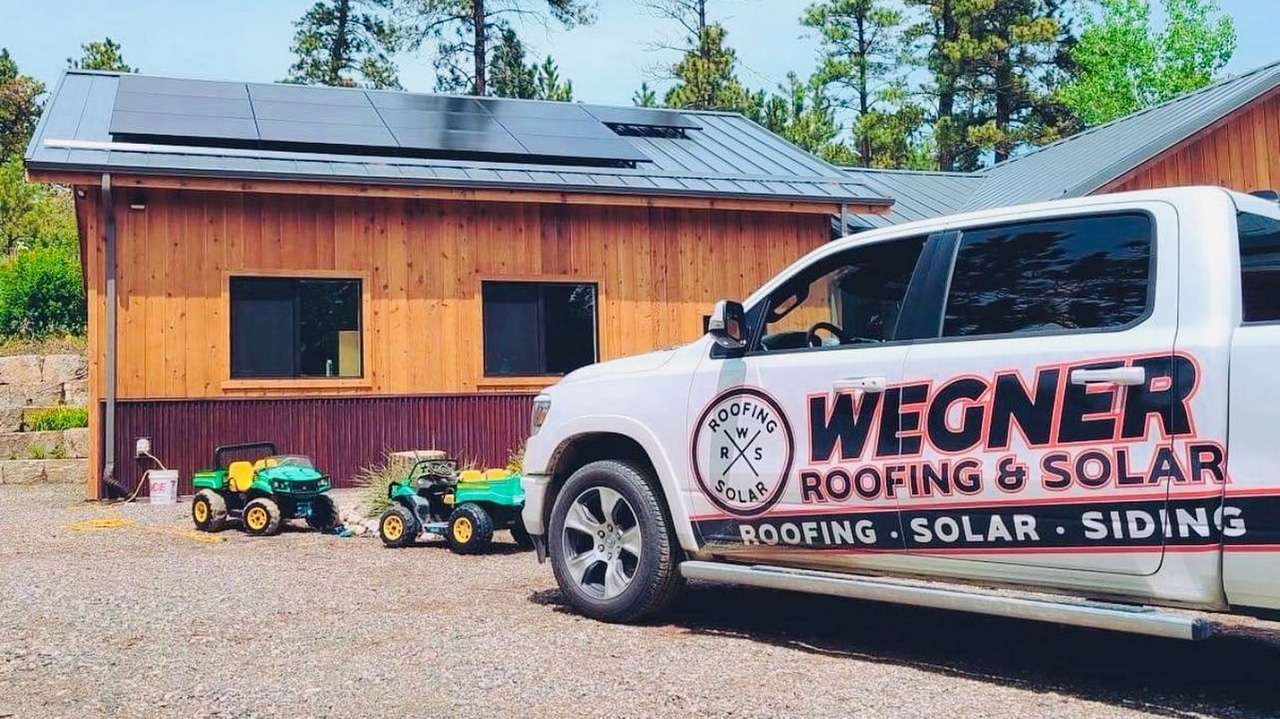 Roof Installed Within A Day
With our top roofing contractors, you will get your quality new roof right when you need it. Keeping you and your property fully and adequately protected is imperative. That is why we work hard to schedule your roof installations within a couple of weeks and complete the installations within a day.
Honesty, Integrity, And Trust
Being a family business and a local roofing company, we operate on our core values of honesty, integrity, and trust. We always stand by our word, operate on full transparency, and our goal is to build trust and great rapport with our community. With our team of roofers in Montana, North Dakota, and South Dakota you will always know where you stand.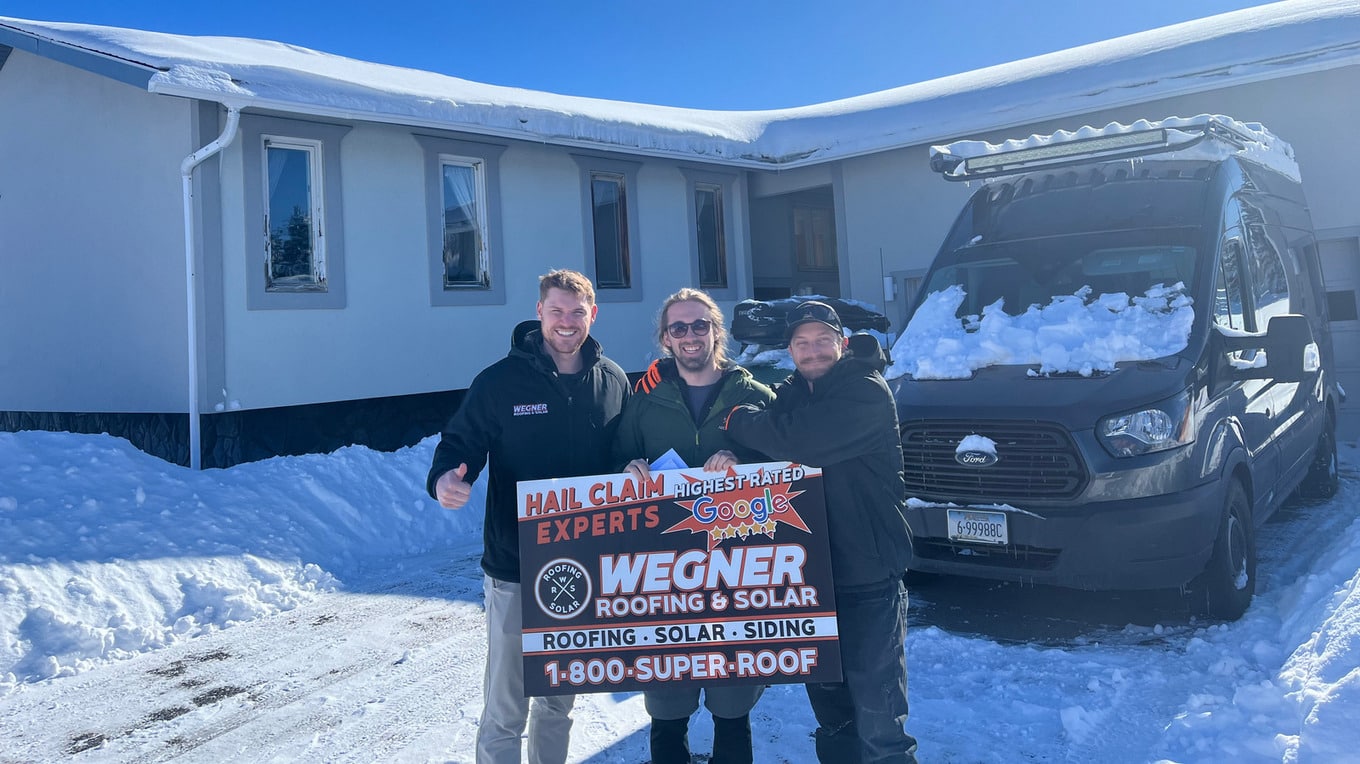 Family Owned And Operated Roofing Company
With Wegner Roofing & Solar, you will always get experienced roofers who will treat you like family and your property like their own. As a family and a roofing company, we have both lived and worked in this beautiful community for a long time and we strive to contribute as much as we can.
Best Roofing Experience Of Your Life
Our experienced and friendly roofing contractors are fully committed to providing our clients and their properties with an unparalleled experience from beginning to end. No matter the type and scope of the roofing services you require, you will get the highest quality roofing and unmatched customer service.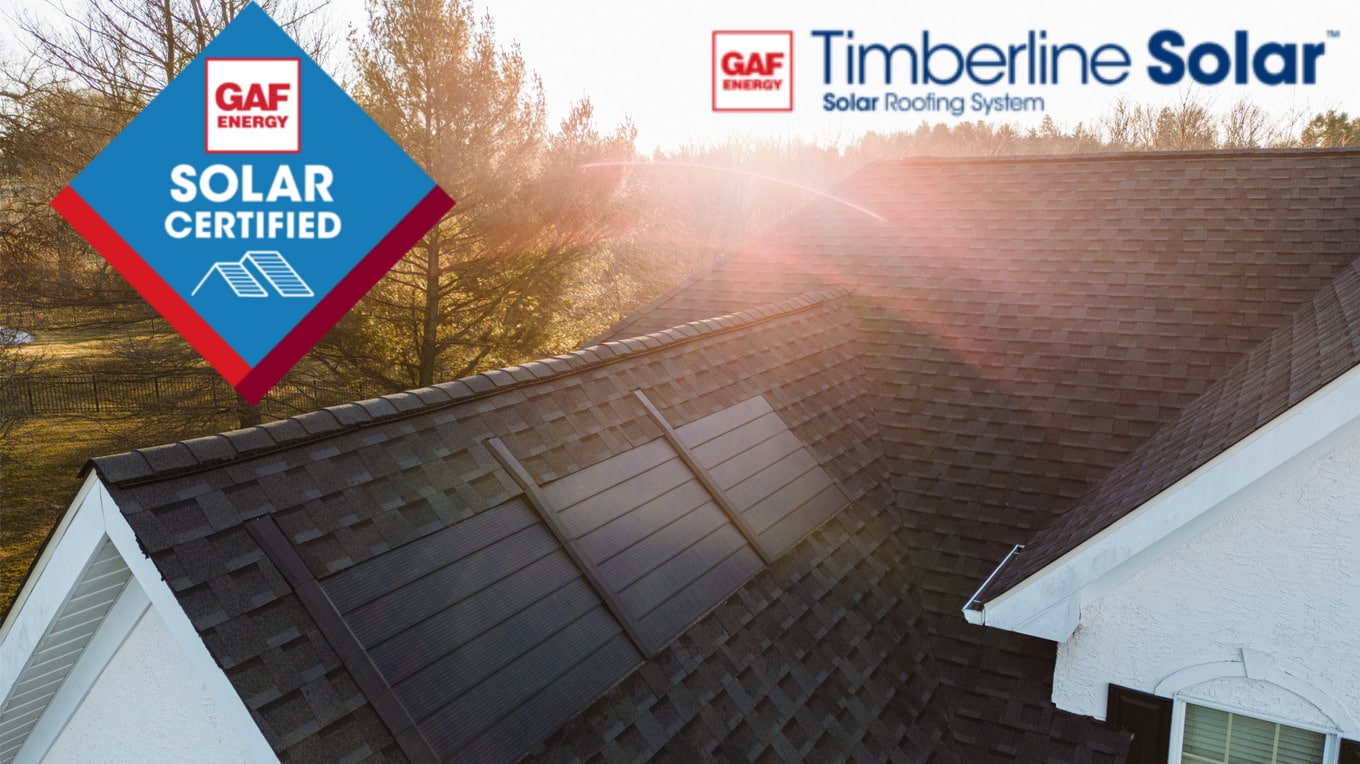 Top-Quality Product Selection
We bring you products from trusted industry manufacturers that deliver superior home protection with guaranteed quality.
When local residents need roofing services, we're there to help. Check out the projects we've completed throughout the area.